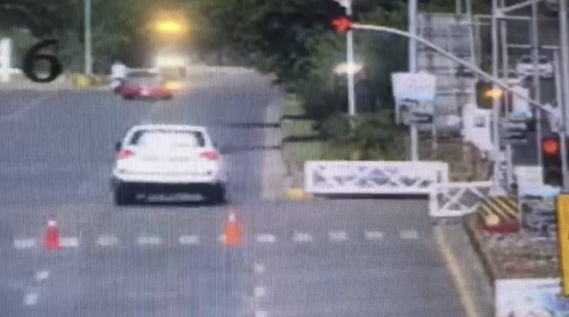 ---
ISLAMABAD: Pakistan summoned United States Ambassador David Hale to the Foreign Office (FO) on Sunday following a fatal road accident allegedly involving a US diplomat.

According to FO statement, Hale has assured that the US embassy will "fully cooperate" in the investigation of the hit and run case.

On Saturday, Colonel Joseph Emanuel Hall, defence and air attaché at the US Embassy, hit a motorcyclists at a traffic signal at the intersection of Margalla Road and 7th Avenue, killing one of two riders on the spot and injuring other.

During the meeting, FO spokesperson Mohammad Faisal "conveyed that justice will take its course in accordance with the law of the land and the Vienna Convention on Diplomatic Relations 1961."


Caught on camera: US defence attaché runs red light, kills motorcyclist


Soon after the accident, an on-duty traffic police official alerted the police. The US colonel and his car were taken to the nearby Kohsar Police Station in Islamabad's F-7 area.

At the police station, the US official produced his diplomatic card issued by the Foreign Office as well as his driving licence. An FIR has been lodged against the diplomat on the complaint of the victims' families. Hall has been booked for unintentional murder through rash driving.

The deceased was identified as Ateeq Baig, 22. He hailed from Talhar village in the Margalla Hills while his father works as a security guard at a govt school in Saidpur village.




[/fbvideo]
COMMENTS (6)
Comments are moderated and generally will be posted if they are on-topic and not abusive.
For more information, please see our Comments FAQ