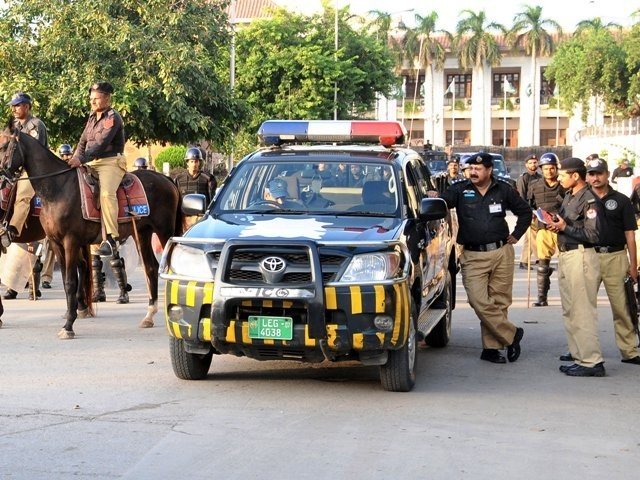 ---
LAHORE: The top court was informed by Inspector-General of Punjab (IG) Arif Nawaz Khan on Friday that the suspects involved in the murder of journalist Zeeshan Butt belong to the ruling Pakistan Muslim League-Nawaz (PML-N).

Chief Justice Of Pakistan (CJP) Mian Saqib Nisar, hearing the case at the Supreme Court's (SC) Lahore registry, had earlier taken suo motu notice of the murder which took place in the Sambrial area of Sialkot district.

The chief justice also quizzed Khan on the whereabouts of the suspects and asked who provided the suspects with support, the IG said that the suspects are acting alone, a remark which was seemingly dismissed by the top judge.

During the hearing, the chief justice gave the top police official of the province a four-day deadline to arrest the suspects, dismissing the earlier seven-day deadline.

SC takes notice of journalist's murder

Justice Ejaz ul Ahsan also questioned whether the suspects have been placed on the Exit Control List (ECL), and the IG confirmed that they have been. The CJP then remarked that he was scheduled to be in Karachi, but travelled to the Lahore to hear the case of the slain journalist.

Earlier, Justice Nisar had sought a report from IG Punjab. Khan was given 24 hours to submit a detailed report on the killing.

Butt was killed on March 27 while working on a story about the imposition of a tax on local shopkeepers by the Union Council. UC Chairman Imran Cheema was reportedly irked by Butt's investigation. When the journalist realised the situation was grave, he reached out to police for help.

Two Indian journalists killed in 24 hours

He then called the Sambrial DSP and told him that the UC chairman and his men had been threatening him. He then called District Chairperson Hina Arshad Warraich and was allegedly killed by the UC chairman while on the phone.
COMMENTS (2)
Comments are moderated and generally will be posted if they are on-topic and not abusive.
For more information, please see our Comments FAQ