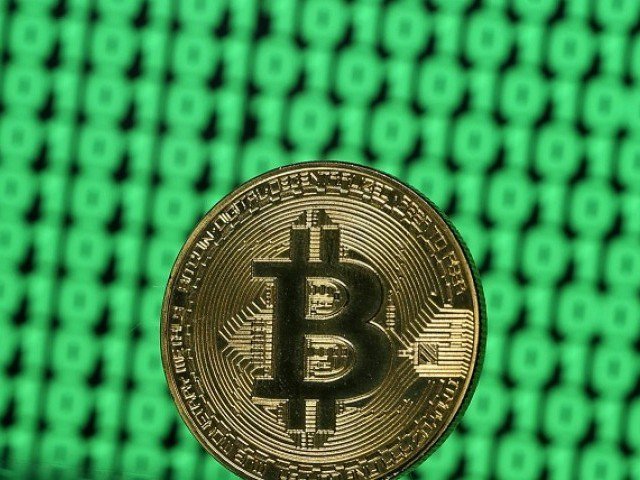 ---
KARACHI: In a major development, the State Bank of Pakistan (SBP) has banned cryptocurrencies in the country.

While the volume of trading remains on the lower side in Pakistan, Bitcoin's phenomenal rise in value during 2017 has tempted many to open accounts with various exchanges and trade.

Its acceptance at the merchant level in the country is negligible, but many users – at an individual level – are tempted to trade given cryptocurrencies' spectacular rally in recent times.

Google to ban ads on cryptocurrencies related products

However, in a circular issued on its website, the central bank said that virtual currencies like Bitcoin, Litecoin, Pakcoin, OneCoin, DasCoin, Pay Diamond or Initial Coin Offerings (ICO) tokens are not legal tender, issued or guaranteed by the Pakistan government.

"The SBP has not authorised or licensed any individual or entity for the issuance, sale, purchase, exchange or investment in any such virtual currencies/coins/tokens in Pakistan," it said in the statement.

"All banks, development financial institutions, microfinance banks and payment system operators, payment service providers are advised to refrain from processing, using, trading, holding, transferring value, promoting and investing in virtual currencies/tokens.

Over $150b wiped off this week as cryptocurrencies tumble

"Further, they will not facilitate their customers/account holders to transact in VCs/ICO Tokens. Any transaction in this regard shall immediately be reported to the Financial Monitoring Unit (FMU) as a suspicious transaction," added the SBP in the statement.

Bitcoin is currently priced at $6,643.26, a fall of close to 66% since it hit a high of near $19,780 in December last year. Its current market capitalisation stands at $112.7 billion.
COMMENTS (7)
Comments are moderated and generally will be posted if they are on-topic and not abusive.
For more information, please see our Comments FAQ