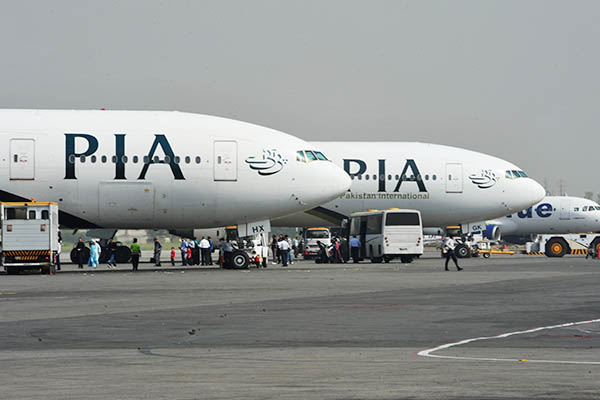 ---
A Pakistan International Airlines (PIA) plane will make its maiden landing at the New Islamabad International Airport (NIIA) on Saturday.

"The A320 [aircraft] will take off from Benazir Bhutto International Airport (BBIA) at 1230pm on PK-9001 and will land at NIIA at 1pm," said PIA spokesperson Mashhood Tajwar.

"It will be the first mock up flight at the new airport," he said. "PIA president & CEO Musharraf Rasool Cyan will be on board the mock flight to assess the operationability of the new airport."




PIA adorns aircraft with national animal Markhor logo

Earlier today, the national flag carrier introduced a new livery with its logo and design to include a painting of the Markhor, the national animal which inhabits the mountainous regions of the country.

The Markhor will be visible on the aircraft tail, while the cockpit of PIA planes integrates the Pakistan's flag, accompanied by PIA – written in English and Urdu.