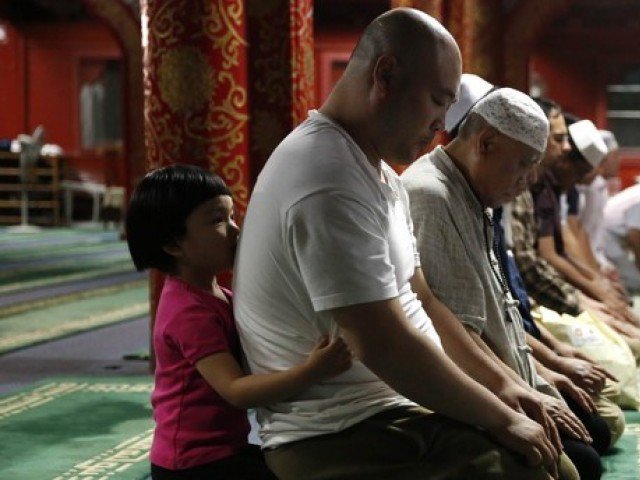 ---
BEIJING: A white paper released by the State Council Information Office in China has revealed that Muslims are the biggest minority ethnic group in the country.

China has over 20 million Muslims, more than 57,000 clerical personnel, and 35,000 Islamic mosques, according to the white paper released on Tuesday.

In total, the country has nearly 200 million religious believers and more than 380,000 clerical personnel, the paper outlined. The major religions practiced in China are Buddhism, Taoism, Islam, Catholicism, and Protestantism, said the document.

China bans children in Muslim county from religious events over break

According to the document, there are around 222,000 Buddhist clerical personnel and over 40,000 Taoist clerical personnel.

The 10 minority ethnic groups, the majority of whose population believe in Islam, total significantly more than 20 million, with about 57,000 clerical personnel, said the document.

Catholicism and Protestantism have 6 million and 38 million followers in China, respectively, with 8,000 and 57,000 clerical personnel, said the white paper.

China accused of arresting dozens of Muslim women married to Pakistani men

There are approximately 5,500 religious groups in China, including seven national organizations which are Buddhist Association of China, Chinese Taoist Association, China Islamic Association, Chinese Catholic Patriotic Association, Bishops' Conference of Catholic Church in China, National Committee of the Three-Self Patriotic Movement of the Protestant Churches in China, and China Christian Council.

"Conditions of places of worship have been notably improved," claims the document.

At present, there are about 144,000 places of worship registered for religious activities in China, among which are 33,500 Buddhist temples (including 28,000 Han Buddhist temples, 3,800 Tibetan Buddhist lamaseries, and 1,700 Theravada Buddhist temples), 9,000 Taoist temples, 35,000 Islamic mosques, 6,000 Catholic churches and places of assembly spread across 98 dioceses, and 60,000 Protestant churches and places of assembly, it said.
COMMENTS (2)
Comments are moderated and generally will be posted if they are on-topic and not abusive.
For more information, please see our Comments FAQ