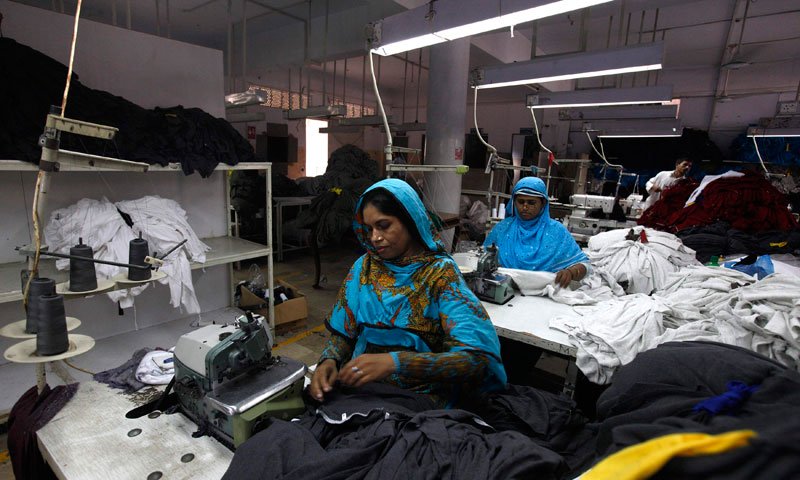 ---
LAHORE: The 10th session of City Dialogue series was organised by Urban Unit in collaboration with Quaid-e-Azam Library Lahore on Saturday. Pakistan Poverty Alleviation Fund (PPAF) Senior Group Head Grants Simi Kamal was the guest speaker, a press release issued on Saturday stated.

Anjum Raza, Mumtaz Mughal, Dr Zeeshan Khan, Muhammad Zubair, Danielle Johnson, Bach Vu and others attended the session.

On the occasion, Simi Kamal said that women empowerment was a vital tool to combat poverty and violence in urban centres of developing countries like Pakistan.

She added, "Pakistan ranks on 143rd number in Global Gender Gap Index Ranks of 144 countries, 2017. They tend to have lesser access to financial institutions and saving mechanisms and are paid less than male counterparts here just like the rest of the world."

She maintained, "Women have very weak representation in decision making committees and task forces in our setup."

She stressed on ensuring representation of women in all local bodies, city governments, law enforcement agencies and government departments for their role in important matters that effect urban life and issues faced by them.

Kamal said, "Islam as our religion has offered complete code of conduct for respecting women but remorsefully we as a nation are not following that. We interpret only what suits us the best."

Women's economic empowerment

Urban Unit CEO Dr Nasir Javed said that 50% female population needs its rights well respected and given – not for its sake only but for both the progress and development of the nation and society.

The City Dialogue is a weekly session on civic issues while engaging and involving the commoners in problem solving process with their feedback and suggestions.

The Urban Unit intends to bring a positive change in condition of cities by making citizens conscious of their role in settling civic issues and asserting their position as change makers, besides being critics of the system.

Published in The Express Tribune, April 1st, 2018.