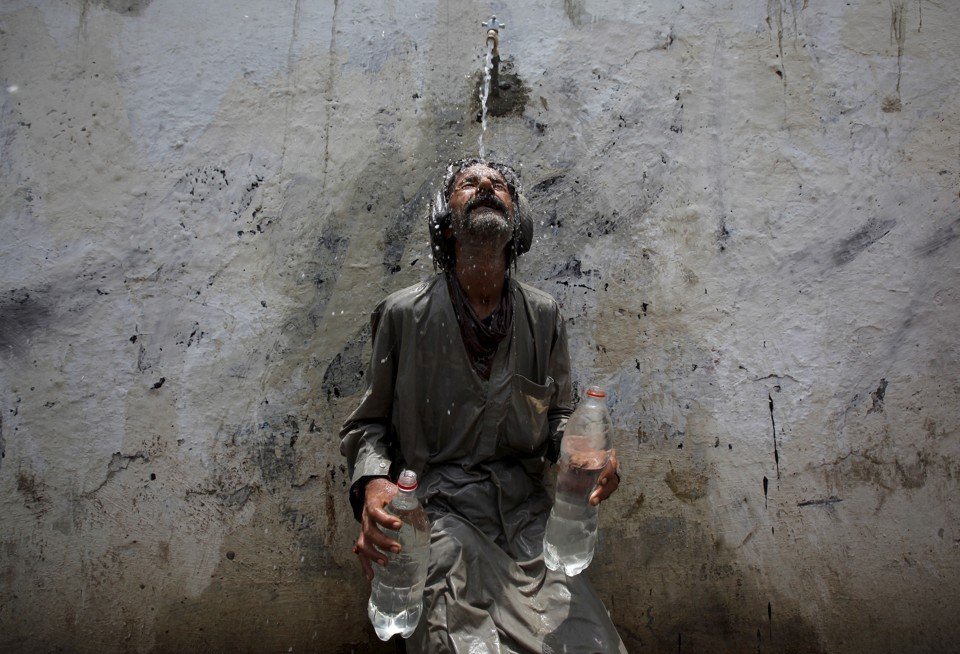 ---
ISLAMABAD: Summer has arrived in Pakistan with temperatures in the southern parts crossing 40 degrees centigrade, which according to the Pakistan Meteorogical Department (PMD) is a 'rare occurence'.

PMD predicts that in the next three months the temperatures will rise by two to three degrees than usual with below average rains to be observed.

The country should gear up for an intense summer season this year with fewer showers, experts say.

Right now the southern parts of the country find themselves in the midst of a heat wave which will continue for a seven-day period with Wednesday [March 28] expected to be the hottest day," PMD chief Ghulam Rasul told The Express Tribune.

Rasul added that the mercury will cross 40 degrees centigrade on March 28.

"This month hasn't ended yet, but temperatures in interior Sindh and Balochistan have already crossed the 40 degree centigrade mark which is unusual," the PMD chief said.

The highest temperature recorded on Tuesday was 44 degrees in Shaheed Benazirabad followed by Sakrund, Mithi, Hyderabad, Chhor with 43 degrees and Karachi with 40 degrees.

"Right after the end of winters, summer began with high temperatures with spring only lasting for a week or so," Rasul said.

In the next three months conditions will remain drier than normal.

"Compared to previous years, the intensity of heat waves in the country is likely to be more intense in 2018" he said.

While considering the situation he warned that this year country is expected to face sever water crisis as the temperatures will remain high and rains will remain below average.

The two major water reservoirs of the country are already at dead levels since February 22 and the chances are low that these will be filled in near future.


COMMENTS
Comments are moderated and generally will be posted if they are on-topic and not abusive.
For more information, please see our Comments FAQ