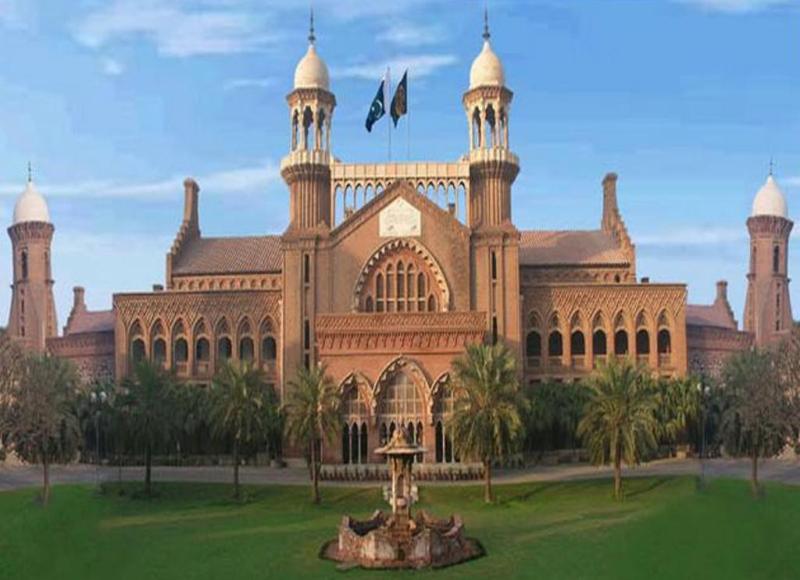 ---
ISLAMABAD: The Supreme Court (SC) on Monday sought a report of the Lahore High Court (LHC) stay on construction of a Narowal girls' college.

As a three-member bench headed by Chief Justice of Pakistan (CJP) Saqib Nisar commenced hearing  a suo motu pertaining to National Identity Card for Overseas Pakistanis (NICOP) fee hike, Interior Minister Ahsan Iqbal brought the court's attention towards the matter.

As the court proceedings began, the CJP observed that Iqbal appeared rather angry.  "You seem to be quite cross," he remarked.

The CJP then brought Iqbal's attention towards abuse of power in the Hujra Shah Muqeem case.

"We are ashamed of their actions," he said. "It is your [Iqbal] duty to resolve such issues." He added that the interior minister had a pivotal role to essay when it came to leading the nation.

"Meiney ghussay ho ke kahaan jana hai," Iqbal responded. Reiterating respect for the courts, Iqbal agreed with the CJP's observations on governance issues before bringing up the college matter.

One college for boys has been built. Construction of the girls' college has had a stay for seven years, he informed the court. He urged the top court to take notice of the years-long delay.

Seeking a report of the LHC order, Justice Nisar said the matter will be resolved within one week. "You seem to see the courts as your enemy but we are not," he said. "I brought the matter to your notice because I think of courts as friends," Iqbal replied.

Published in The Express Tribune, March 27th, 2018.