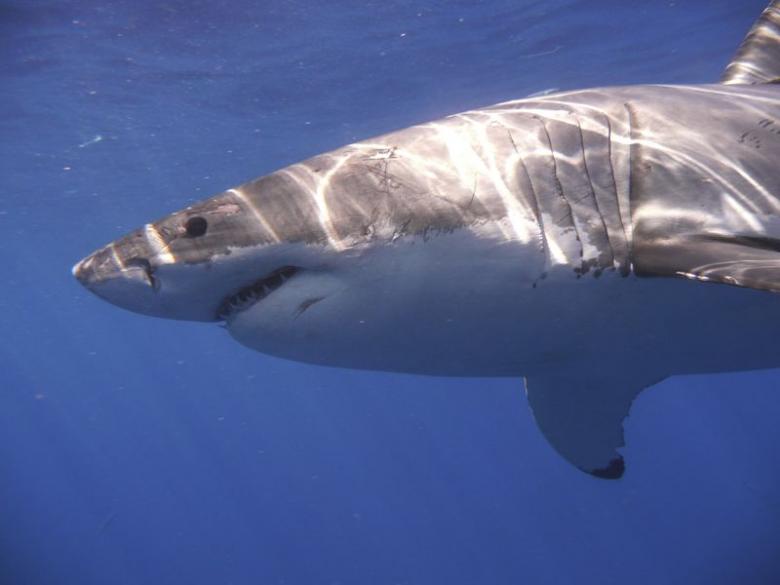 ---
KARACHI: Speakers at a two-day workshop organised by the World Wide Fund for Nature (WWF) - Pakistan emphasised the need for concerted efforts to address the illegal trade of various shark species in Pakistan. Expressing concern over the decline of the shark population, they suggested that a national plan of action be developed for the conservation of sharks in the country.

"There is an urgent need to collect data on the population of sharks in Pakistani waters and tackle the illegal trade of sharks," said wildlife expert Dr Babar Khan. He said that Pakistan should learn from other countries in the region. He also suggested that awareness be spread among fishing communities regarding the conservation of sharks.

Pakistan is a signatory to the Convention on International Trade in Endangered Species of Wild Fauna and Flora (CITES), Dr Babar said, adding that the country was bound to control the export of shark products, especially of those species that were included in appendix-II of CITES, such as hammerhead sharks, manta rays, oceanic whitetip shark, whale shark and sawfish. "There is a need to develop a system so that these species are not caught and exported from Pakistan," he said.

WWF-Pakistan Marine Fisheries Technical Adviser Muhammad Moazzam Khan stressed the need for implementing a data collection mechanism for sharks at all their landing sites in Sindh and Balochistan. There were around 74 landing sites of sharks in both the provinces, he said, adding that it was the responsibility of the provincial governments to keep record of the catch of all fish, including sharks, at each landing site.

Moazzam lamented that not enough knowledge of marine life in Pakistan was available which could help in the conservation of endangered species. He emphasised the need for establishing a database on shark fisheries. Commenting on the shark trade in Pakistan, he said fins were exported to countries such as the Philippines, Thailand and Taiwan. He added that shark meat was sold to local vendors who made finger fish from it, whereas, its skin was dried and used in poultry feed.

300 mangrove saplings planted

Wildlife expert Hamera Aisha said illegal wildlife trade had serious impact on the ecosystem and it was considered the second greatest threat to wildlife after habitat destruction. She called for finding out innovative ways to curb illegal wildlife trade in Pakistan.

In order to curb wildlife trafficking in Pakistan, a memorandum of understanding has been signed with the Pakistan Customs, Aisha said. "We have initiated [a] campaign to discourage wildlife trade of various endangered species, including sharks, in Pakistan," she added.

Explaining the perspective of the fishing community, Balochistan Fisheries Deputy Director Ahmed Nadeem said traditional fishermen were well aware of sharks and their role in the marine ecosystem. He was of the view that whale sharks were not targeted by the fishermen. He also informed the workshop that sawfish had a religious significance for the fishing community and it was placed at some shrines in Balochistan to attract good fortune. "Traditional fishermen are ready to sacrifice their costly nets to release endangered species," he said.

A number of shark species are found in abundance in the coastal and off-shore waters of Pakistan, said Dr Sumera Farooq, assistant professor of the zoology department at the University of Karachi. She added that the loss of sharks might result in substantial changes to the ecosystem, affecting other organisms.

Sindh Fisheries and Marine Director Rukhsana Asghar Chaudhry, Pakistan Customs representative Namra Riaz, Dr M Shoaib Kiani and others also spoke at the programme.
COMMENTS
Comments are moderated and generally will be posted if they are on-topic and not abusive.
For more information, please see our Comments FAQ