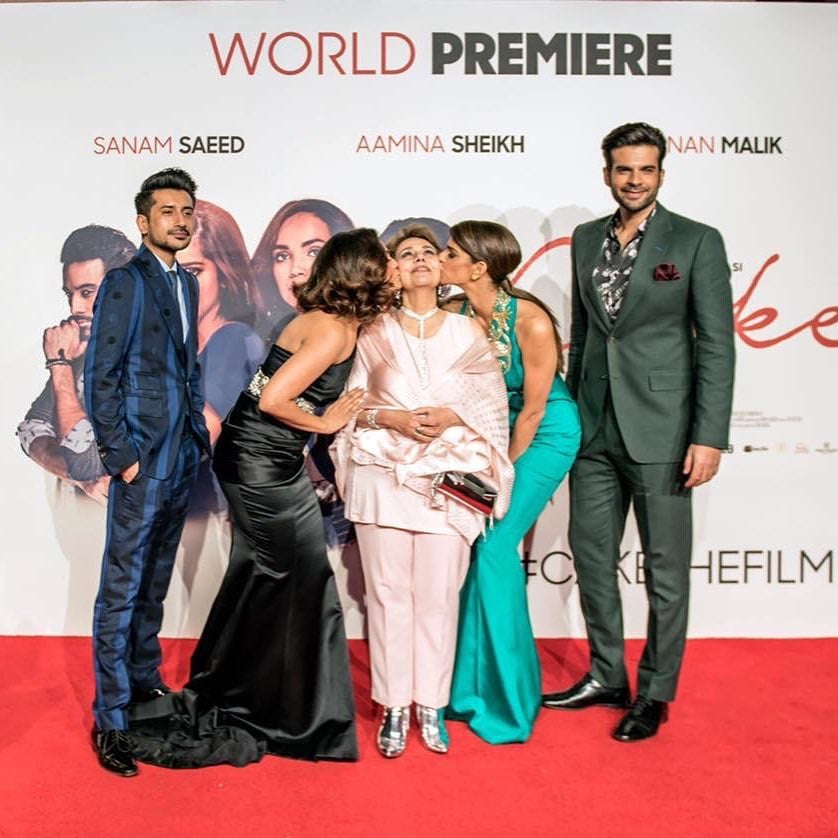 ---
KARACHI: Asim Abbasi's upcoming directional Cake has garnered a lot of attention even before its release in Pakistan, especially after the world premiere held at Leicester Square in London.

Cake' becomes first Pakistani film to have a world premiere in London's Leicester Square

Many have been anticipating the release of the film in Pakistan ever so eagerly and to add to the flurry, Abbasi has gone and bagged the Best Director award at the UK Asian Film Festival.




Cake was screened at the festival on March 20, 2018 and the award ceremony was held last night.

"Oh wow! So humbled and moved. Thank you @cometoUKAFF for the honour," the director tweeted.


Oh wow! So humbled and moved. Thank you @cometoUKAFF for the honour and @attikac for accepting! 🙏🙏 #CakeTheFilm #29March https://t.co/Fc64T7vGtR

— Asim Abbasi (@IllicitusProduc) March 25, 2018


Abbasi was not able to attend the ceremony. Thus, broadcast journalist Attika Choudhary accepted the award on his behalf.


Congratulations Asim Abbasi @IllicitusProduc for the Best Director award - "Cake" at @cometoUKAFF. Made an impromptu acceptance speech on your behalf! :) @THEOFFICIALB4U @B4UMotionPics @sanammodysaeed @adnanmalik @aaminasheikh @sayedzbukhari #CakeTheFilm pic.twitter.com/ydkA3CwthS

— Attika Choudhary (@attikac) March 25, 2018


With majority of local films being either romantic-comedies or comedies, Cake looks surprisingly unique - one of the reasons why everyone is so keen to watch it

Speaking to The Express Tribune, Abbasi said, "As directors, we are forced to lose our honesty at some point. We try and make a film but you have everyone else telling you to do things differently to make it more sellable."

A 'Cake' with a different flavour

He continued, "Luckily, I had people who had no such requests. I don't think most people get that opportunity and I don't think I'll get that opportunity again," said the film-maker."

The film is slated to release on March 30, 2018.

Have something to add to the story? Share it in the comments below.