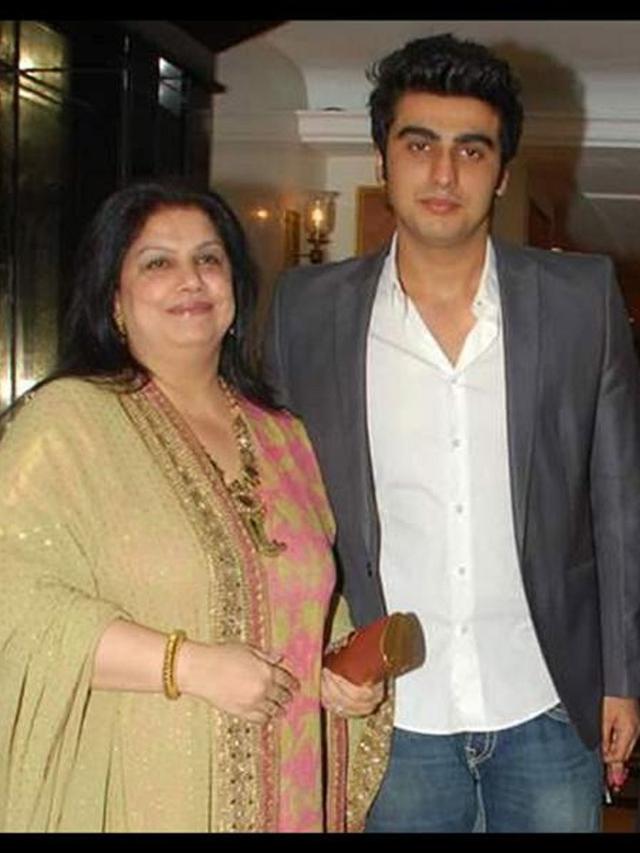 ---
Arjun Kapoor's mother and Boney Kapoor's first wife Mona Shourie passed away on March 25, 2012, after succumbing to cancer. On her sixth death anniversary, the Mubarakan actor took to social media to share a heart wrenching note to his late mother, reported Pinkvilla.

Posting a picture with her on his Instagram handle, Arjun wrote, "As I was shooting by a canal today in Patiala, wishing I could send you a picture of how nice the location was Mom, I realised I never quite got to walk the red carpet with you, to show you one of my films."




Arjun is convinced his mother is always watching over him and his sister Anshula. "But I'm certain in the last six years you have walked every step of the way with me, through these nine films, along with mine and Anshula's personal journeys."

The star went on to speak of the times he felt he most needed her since her passing. "Wish you were here Mom. So much has transpired, so much where I would have looked at you for answers and looked at you to draw strength."

Arjun Kapoor: Sridevi and her kids don't exist for me

While Arjun still cannot believe it has been six years since her passing, he misses her in every breath he takes. "I don't know if I'm doing a decent job at it but I'm taking one day at a time and making each moment count; trying to be a truthful reflection of you and your teachings. I can't believe it's been six years but I have thought of you every breath I have taken," he added.

He concluded with, "Please smile, and spread your warmth and positivity wherever you are because God knows me and Anshula need it. Love you forever and beyond."




In an earlier interview, the Ki & Ka actor shed light on his relationship with his mother stating, "She was my friend and I miss her every moment... but more in good moments. I know I would have dealt with the bad myself anyway."

Arjun posts a super embarrassing picture of Sonam Kapoor

He added, "When people wanted to take pictures with me after my first film, I wish she had been there to see it. I wanted my mother to see that she had brought me up well enough for me to be able to survive on my own."

Have something to add to the story? Share it in the comments below.