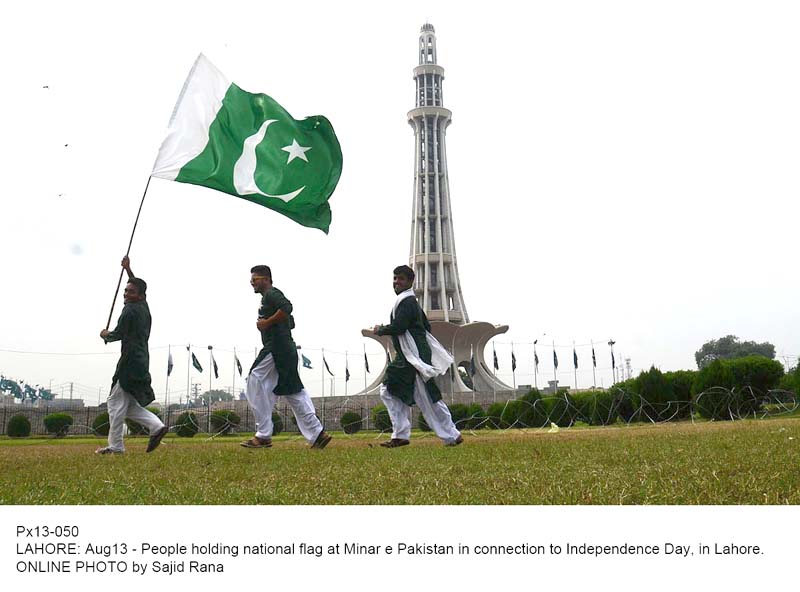 ---
QUETTA: Balochistan Minister for Local Government Ghulam Dastagir Khan has said that Pakistan Day is of great significance in our national history as on this day in 1940 a historic resolution was adopted in Lahore by Muslims of the subcontinent which paved the way for independence of Pakistan after untiring struggles.

While taking to APP on Saturday, he said the entire nation should show their unity and everybody play their role for betterment of the country.

People celebrate Pakistan Day with zeal, fervour across Balochistan

He said, "Pakistan is emerging as a prosperous and bright country while Balochistan is playing a key role for betterment of the country. We are proud of our brave Pakistan Army and security forces of the country."

He said Pakistan came into being with the joint struggle of great leaders, adding that that Pashtoon and Baloch were among those who played a major role in the independence of Pakistan.

"The future of Pakistan and Balochistan is very bright. We pay tributes to the Pakistan Army and security forces for playing an important role in bringing durable peace to Balochistan," he said, adding that China-Pak Economic Corridor (CPEC) would bring prosperity to the region.

Pakistan flag unveiled 5,577 feet above sea level in Balochistan

"The development era has started under the CPEC project as practical measures are being made by the federal and provincial governments for the purpose," he added.

Former Balochistan chief minister MPA Jan Muhammad Khan Jamali said, "March 23 is a covenant day in our history.

"We should celebrate this historic National Day as a living nation, we have to play a role in the bright future of the country and a stable and peaceful Pakistan," he added.

He said a resolution was presented on March 23, 1940 for the independence of Pakistan in which we were liberated. "We are celebrating this day with a renewed pledge that the future of the country is bright," he added.
COMMENTS
Comments are moderated and generally will be posted if they are on-topic and not abusive.
For more information, please see our Comments FAQ