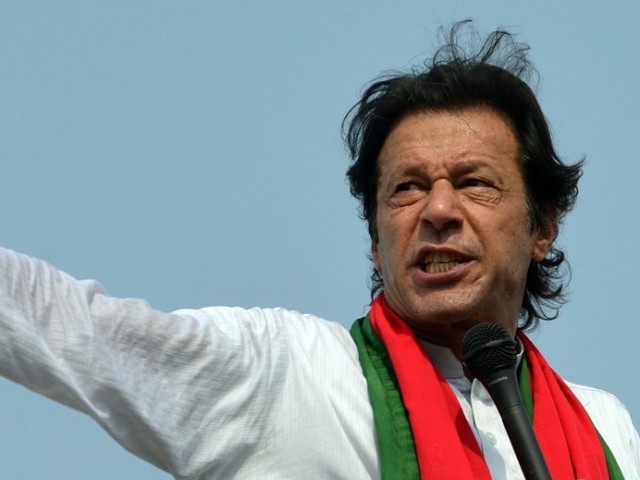 ---
In a bid to protect Pakistan Tehreek-e-Insaf (PTI) chief Imran Khan from anymore 'shoe attacks' in the future, the party workers have formed a 'bat force' that will thrash the shoe throwers with cricket bats.

During his visit to Gujranwala, PTI workers and members came up with several strategies counter the threat in case there is another shoe attack. The PTI youth have 'bat' forces,  and those who attempt to hurl shoes will then receive beating, the cricket way, Express News reported.

PTI lodges case against man who attempted to hurl shoe at Imran

All the PTI workers and supporters in Gujranwala have announced that they will protect Imran with bats in hand. The PTI youth bats-brothers will guard Imran and stay close to him throughout the length of the visit. "Imran is our guest, nothing will even remotely harm him," the party workers said.

The PTI chairman is on a one-day visit to Gujranwala where he will be visiting nine party camps and address the workers.

Last week, a shoe was hurled at the PTI chief that missed its target and instead landed on PTI leader Aleem Khan's chest, during a public rally in Gujrat.

This was the second such attempt to attack the PTI chief as a man was beaten up and handed over to police for allegedly trying to throw a shoe at the PTI chief as he was getting into his vehicle to leave the venue for a political rally he addressed in Faisalabad just two days before.

Watch: Shoe thrown at Imran Khan during PTI rally in Gujarat

PTI Central Information Secretary Fawad Chaudhry strongly condemned the incident and alleged that the Pakistan Muslim League-Nawaz (PML-N) was "responsible for all these incidents as the ruling party is instigating its workers to commit such crimes".
COMMENTS
Comments are moderated and generally will be posted if they are on-topic and not abusive.
For more information, please see our Comments FAQ