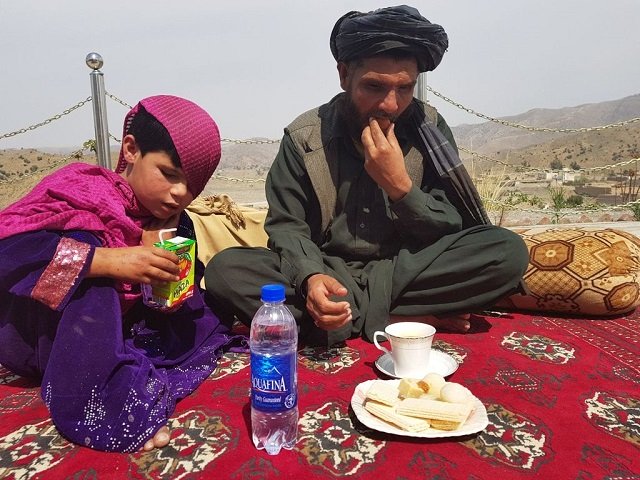 ---
PESAHWAR: As a gesture of goodwill, the North Waziristan Agency (NWA) administration not only dispensed medical treatment to an Afghan national's visually impaired eight-year-old daughter but also returned them back to their homeland on Monday.

Father and daughter were handed over to the Afghan authorities at the Ghulam Khan border. The man had crossed the border at Angor Adda area of South Waziristan Agency (SWA) in a desperate attempt to treat his visually impaired daughter.

Payenda Khan, a resident of Paktia province, along with his daughter crossed into Pakistan in January and was unable to repatriate.

On March 18, he reached NWA where authorities provided medical treatment to them and arranged a special transportation to hand them over to Afghan authorities at Zero-point  on Ghulam Khan border.

Pakistan not to expel Afghan refugees, says minister

On February 26, Pakistan decided that it will not force the two million Afghan refugees in the country to leave but encouraged voluntary repatriation, a Pakistani cabinet minister said, as the legal stay of around 1.4 million registered refugees in Pakistan will end on March 31.




Minister for States and Frontier Regions Abdul Qadir Baloch told members of the Pak-Afghan Track II Dialogue in Islamabad that Pakistan is treating refugees issue purely on humanitarian grounds, separating it from the security or political domain.

Pakistan also hosts nearly 1 million unregistered Afghan refugees in the country, whose documentation is currently underway across the country.
COMMENTS
Comments are moderated and generally will be posted if they are on-topic and not abusive.
For more information, please see our Comments FAQ