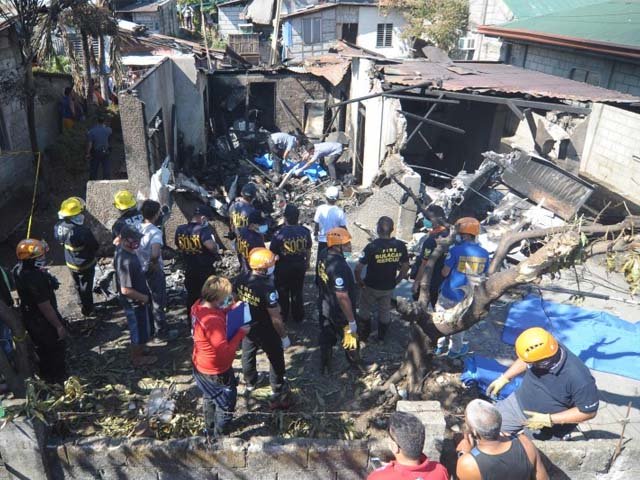 ---
MANILA: Ten people died when a small plane crashed into a house north of the Philippine capital on Saturday, aviation and police officials said.

The Piper 23 Apache single-engined aircraft, operated by Lite Air Express, had just taken off from a small airport nearby, said Eric Apolonio, spokesperson for the Civil Aviation Authority of the Philippines (CAAP).

It was carrying five people, including the pilot, and was en route to Laoag in northwestern Luzon.

"All plane occupants died in the aircraft accident with collateral damage to a house with five occupants who also perished," Apolonio said.

Female crew member dies after fall from plane

The plane hit the house of an 80-year-old woman, who was inside at the time, police spokeperson Chief Superintendent John Bulalacao said in a text message.

"The house was burned while the aircraft was totally wrecked," Bulalacao said.

CAAP ordered all aircraft operated by Lite Air Express to be grounded pending the result of investigations.
COMMENTS
Comments are moderated and generally will be posted if they are on-topic and not abusive.
For more information, please see our Comments FAQ