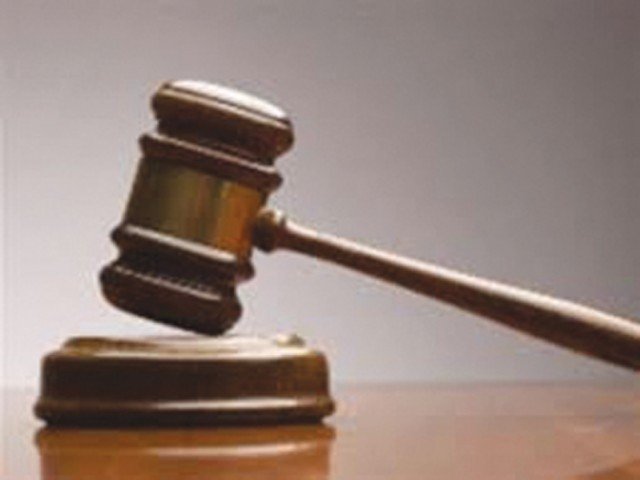 ---
KARACHI: The Supreme Court (SC) directed on Thursday the Establishment Division to submit a report on departmental proceedings and take action against 10 senior police officers involved in corrupt practices.

A two-judge bench, comprising Justice Gulzar Ahmed and Justice Sajjad Ali Shah, also referred the matter to a three-member larger bench to hear and pass appropriate orders.

The 10 senior police officers include former Sindh inspector-general of police Ghulam Hyder Jamali, Shahab Mazhar Bhalli, Aitezaz Ahmed Goraya and others.

Earlier, the chief secretary and the SC-appointed inquiry committee's head submitted their reports regarding action against the police's junior-level officials and senior officers who were allegedly involved in criminal activities and financial irregularities.

On the last hearing, Advocate-General (AG) Zamir Ghumro submitted a report stating that the statement of allegations against 10 senior police officers including Jamali, Bhalli, Goraya and others had been sent to the Establishment Division for disciplinary proceedings in accordance with the law and service rules.

Top judge seeks record of private planes' movements, pilots with fake degrees

The AG maintained that as many as 22 police officers of the provincial government had been proceeded against by a competent authority and cases against them were in progress at different stages.

The police scrutiny committee had, during an earlier hearing, informed the SC that as many as 352 police officers and personnel had been recommended for punishment because of their patchy service records.

Submitting the progress report to the court, the three-member body said it had received the service records of 109,320 police officers, of which the records of 12,361 officers were scrutinised due to suspicions that they were patchy.

The apex court was informed that action had been initiated against 31 BPS-17 officers according to the law. It was also informed that departmental proceedings had been initiated against 184 police officials of BPS-16 and below.

After the completion of departmental proceedings, the competent authority had been recommended to proceed against 35 officers of BPS-18 to Grade-21, as they were found involved in criminal activities, the bench was informed.

Intizar murder case: Main witness records statement in front of JIT

According to police records, non-gazetted officers and personnel were involved in several crimes, including extortion, fake encounters, land-grabbing, receiving bribes from gambling dens and liquor shops, providing assistance to Lyari-based gangsters and political parties, smuggling Iranian petrol and diesel and arranging fake identity cards for illegal immigrants.
COMMENTS
Comments are moderated and generally will be posted if they are on-topic and not abusive.
For more information, please see our Comments FAQ