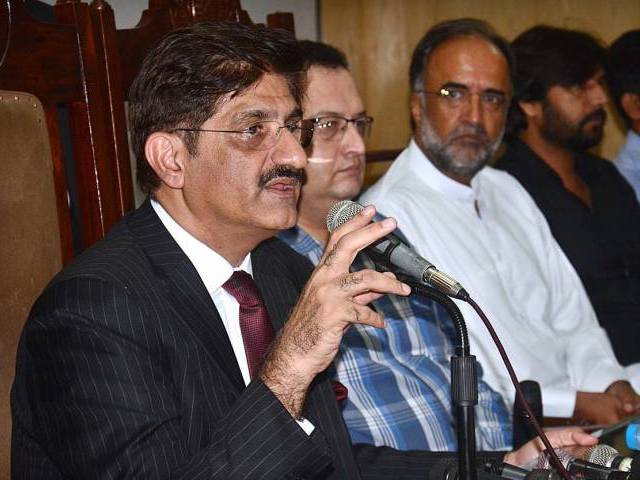 ---
KARACHI: The Pakistan Tehreek-e-Insaf (PTI) has once again moved to de-seat Sindh Chief Minister Murad Ali Shah, submitting an adjournment motion in the Sindh Assembly.

The party's parliamentary leader Khurram Sher Zaman submitted the motion, asking Shah to step down in the backdrop of the auditor general of Pakistan's report.

In his application, Zaman referred to the alleged embezzlement of Rs273 billion in the government's bank accounts and requested Speaker Sindh Assembly to allow him to discuss the issue in the forthcoming session.

PPP chief whip slams Nawaz, nationalists

In the last session, Pakistan Peoples Party (PPP) had dismissed the PTI leader's motion. PPP leader Nisar Khuhro had said, "Khurrum Sher Zaman has leveled serious allegations, but failed to substantiate them."

He had termed the application unjustified, saying it did not carry the audit record of Sindh government's accounts.

Another minister Mumtaz Jakhrani went on to add, "Khurram Sher Zaman should first answer his excessive usage of Imran Khan's helicopter," he said. "PTI's own members have accused Pervez Khattak of embezzling billions."
COMMENTS
Comments are moderated and generally will be posted if they are on-topic and not abusive.
For more information, please see our Comments FAQ