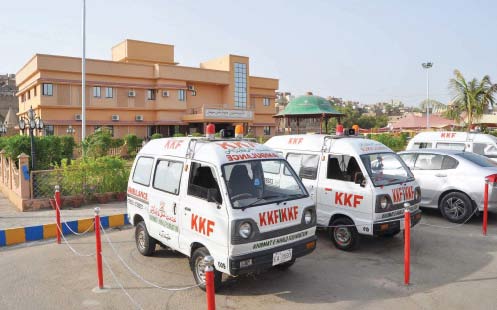 ---
QUETTA: Balochistan Assembly Member Sardar Abdur Rehman Khetran has said that participation in social work is no less than worship. He commended the services of Khidmat Khalq Foundation in Balochistan and all over Pakistan in a meeting with the Khidmat Khalq Foundation International's delegation led by Naimatullah Zaheer. Advisor on Zakat Sardar Zada Aurganzeb Khetran was also present in the meeting.

Naimatullah said, "Our foundation is serving Balochistan and all over Pakistan," and added, "We provide education, health services, ensure women welfare, and give ration to orphans and the needy on a monthly basis."

He said the foundation cooperates in providing education to the youth and opportunity to sportsmen in international events. Sardar Abdur Rehman Khaitran commended the efforts of Naimatullah and said that drugs and many problems will be eliminated from society if social work is done collectively.

As reported earlier in newspapers the provincial government will help finance and set up 160 centres under the Alternative Learning Pathway (ALP) model to provide good quality alternative education to over 8,000 children and adolescents in Balochistan.

These centres will be set up by the United Nations Children's Fund (Unicef) in collaboration with the Japan International Cooperation Agency (JICA) and will be led by the department of secondary education.