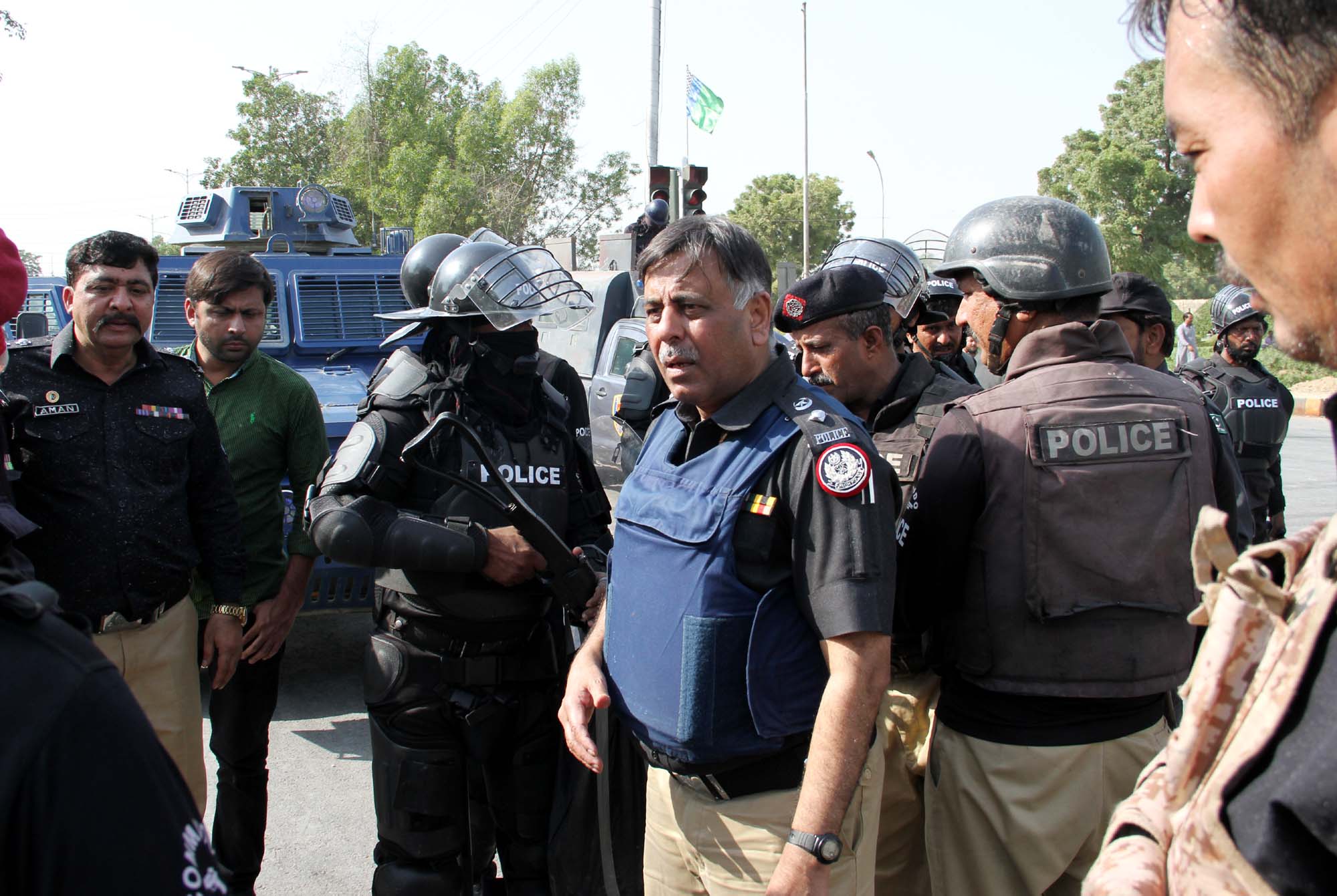 ---
ISLAMABAD: The Sindh Police have approached federal agencies to identify the 'facilitators' of former Karachi SSP Rao Anwar, who has yet to be tracked down by law enforcement agencies.

The Sindh police have submitted a report before the Supreme Court in suo motu case regarding the killing of Naqeebullah Mehsud, wherein it is stated that the Sindh Police have written a letter to the directors general of the Federal Investigation Agency (FIA) as well as the Airport Security Force (ASF) that Anwar had tried to flee the country and the movement of the accused was captured by cameras installed at Benazir Bhutto International Airport in Islamabad.

According to that letter, the same footage provided on a flash drive shows unidentified persons accompanying Anwar and trying to obtain a boarding pass for him. The recording is from the night of January 22, 2018.

It is requested that the names and other particulars of the officials accompanying Anwar may be identified through airport pass records, CCTV footage and other intelligence available in order to proceed further into the investigation, says the letter sent to the FIA chief.

During the hearing of the case on Wednesday, Faisal Siddiqui pointed out this letter before a three-judge bench, headed by Chief Justice Mian Saqib Nisar, and said that if Anwar could be traced, his facilitators must be identified.

Rao Anwar's aide, former DSP Qamar Ahmed, arrested in Karachi

Siddiqui also told the bench that all law enforcement agencies have been unable to track down 14 suspected police officials including Anwar. He stated that it is also a matter of concern that it has taken this long to find one police officer could not be traced out so far.

Upon this, the court expressed serious concern over the elements providing shelter to former SSP Rao Anwar and the other 13 accused police officials.

The bench also questioned who is providing shelter to the accused officials. The bench also asked whether these officials are under political shelter.

Justice Umar Ata Bandial observed that it is clear that some elements are providing shelter to these police officials. He asked Inspector General of Sindh Police AD Khawaja whether these are anti-state elements, miscreants or private army.

The IG admitted that they have been unable to identify these elements but it seems that all are hiding in one place, adding that their last known locations were traced out in Lahore and Bhera.

Rao Anwar is a brave kid: Asif Ali Zardari

Khawaja added that as a responsible officer, he cannot say whether Rao Anwar was under any political protection but assured the bench that the fugitive is not in Sindh.

Later, the chief justice observed that SC's Human Rights Cell has received another letter from Anwar, wherein he requested the reopening of his bank accounts, but it is not clear whether or not the document is authentic.

Meanwhile, the bench decided to watch the CCTV video of Anwar at Islamabad airport. The bench has also summoned the Airport Security Force (ASF) DG to appear at the Karachi registry on March 16.

Anwar is wanted for the extrajudicial killings of Naqeebullah Mehsud and others in alleged staged encounters.
COMMENTS
Comments are moderated and generally will be posted if they are on-topic and not abusive.
For more information, please see our Comments FAQ