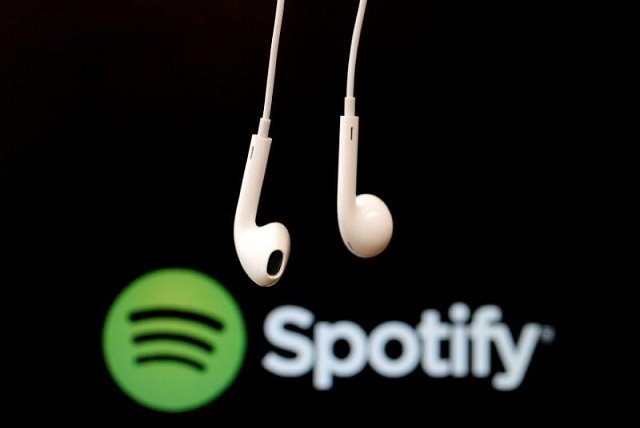 ---
In its much-anticipated filing to go public last month, Spotify revealed revenue growth was outpacing costs, suggesting the music streaming service was striking deals with the music industry that defeat the central tension in its business model.

Spotify launched in 2008 and is now available in more than 60 countries, but a big question mark over its model remains whether it can find enough subscribers and other revenue to pay for the mountain of royalty fees to record labels and artists.

The filing by the Sweden-based firm for a direct listing as SPOT on the New York Stock Exchange showed revenue rose 39 per cent to 4.09 billion euros ($5.05 billion) in 2017.

Free news gets scarcer as paywalls tighten

Cost of revenue - which mainly consists of royalty paid to music record labels and music publishers - rose 49 per cent in 2016, but just 27 per cent last year, the company's documents showed.

Spotify attributes the fall to a cut in content costs following new licensing agreements with record labels and music publishers, it said in the nearly 200-page filing.

Spotify pays fees to music publishing companies such as Sony/ATV Music Publishing, Warner Music and Vivendi's Universal Music Group who act for artists ranging from Justin Timberlake to unknown indie bands in exchange for a commission.

To pay for that, it has some 71 million premium subscribers globally, about twice as many paying customers as its closest rival Apple with 36 million as of February. Including those who listen to advertising-supported streams, Spotify has about 159 million monthly average users (MAUs).

Nearly 60 per cent of Spotify's monthly users were ad-supported subscribers in 2017. However, at a headline $9.99 a month, premium customers generated 90 per cent of total revenue from listeners in the same period.

There may still be problems ahead.

Many industry figures say the streaming revolution, led by Spotify, has crippled the commercial logic of recording music as a profession. Radiohead and Taylor Swift have been among high-profile dissidents; both have returned to the service.

China's Xi says country will not close door to global internet

In January, US copyright authorities decided to increase over the next five years royalty payments music streaming companies like Spotify and Apple must make to songwriters and music publishers, a trade association for music publishers said.

While the revenue/cost-of-revenue balance is improving, Spotify's net loss is widening - doubling last year to 1.24 billion euros from 539 million euros in 2016. Its operating loss widened to 378 million euros in 2017 from 349 million euros.

That suggests the company will need to use its clout to strike more lucrative deals in the coming years if it wants to turn a profit from a growing subscriber base as it battles Apple, Amazon.com, and Google.
COMMENTS
Comments are moderated and generally will be posted if they are on-topic and not abusive.
For more information, please see our Comments FAQ