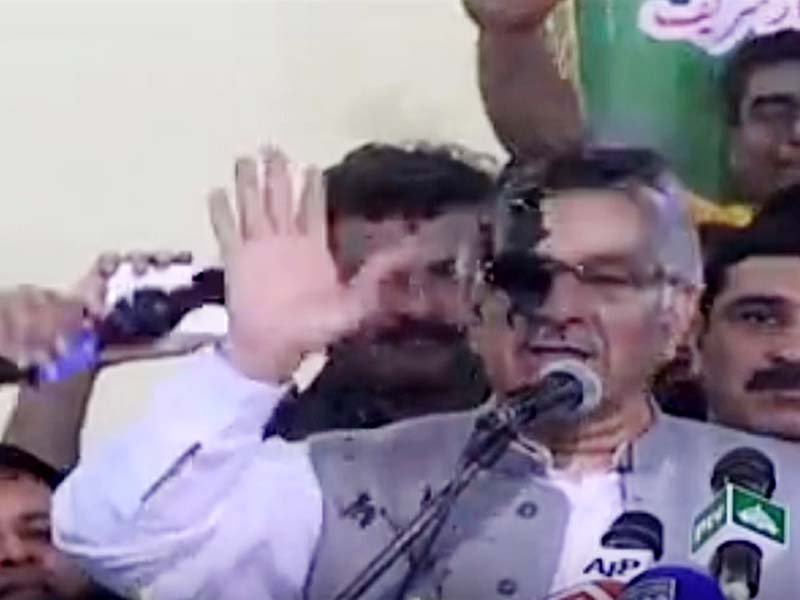 ---
The man who threw ink on Foreign Minister Khawaja Asif said that his act was driven by Pakistan Muslim League-Nawaz's (PML-N) attempt to amend the Khatm-e-Nabuwat clause in the Elections Act 2017.

The man was taken into police custody after he threw ink at Foreign Minister Khawaja Asif during his speech at the ruling Pakistan Muslim League-Nawaz's (PML-N) workers convention in Sialkot on Saturday. According to police investigation, the accused belongs to Manzarpur and has no political background.

Watch: Man arrested for throwing ink at Khawaja Asif in Sialkot

Asif, however, directed the concerned authorities to release the suspect, saying he did not have any personal enmity with him, adding that the man must have carried out the act on behest of someone in return for some money, Express News reported. "Thousands of people are still praying for me and throwing ink won't affect my politics at all," he was quoted as saying.

The accused did not commit the act at the behest of anyone, initial police investigation reveals. "I committed the act as a reaction to Muslim League's attempt at amending Khatm-e-Nabuwat law," police quoted the accused as confessing.

"Khawaja Asif is a close aide of Nawaz Sharif, the man who tried to change the law to please the West," he added.

According to police, the man is still in custody. "We have received no orders to release the suspect," sources within police said.
COMMENTS
Comments are moderated and generally will be posted if they are on-topic and not abusive.
For more information, please see our Comments FAQ