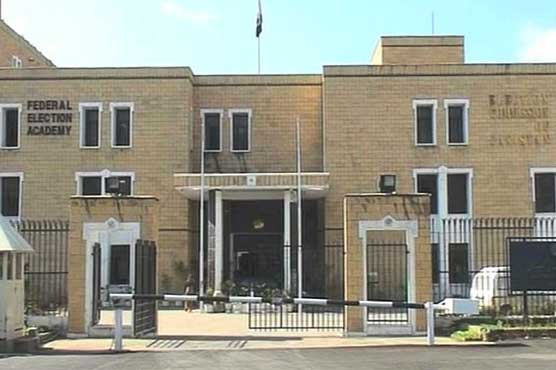 ---
Chief Election Commissioner Sardar Muhammad Raza, sacked two Election Commission Pakistan (ECP) officials for leaking the electoral division maps prior to the voting.

The two officials revoked from office on the order of the commissioner are Deputy Director Elections Atif Raheem and Deputy Director Budget Muhammad Sarwar.

Both officials were suspended immediately for a period of three months and the order for their inquiries has been issued.

ECP blocks notification for five newly-elected senators

Sources report that Deputy Director Waqas Mulk has taken charge of elections and Abid Shah has been given the additional responsibility for the budget.

It is important to note that recently the ECP decided the electoral divisions for the national and provincial assembly. The National Assembly in the federal capital, Islamabad will have three electoral divisions, whereas the provincial assembly in Punjab will have 141 divisions.

Sindh will have 61 divisions, Khyber Pakhtunkhwa will have 39, Balochistan will have 16, whereas Fata will have 12 electoral divisions.




COMMENTS
Comments are moderated and generally will be posted if they are on-topic and not abusive.
For more information, please see our Comments FAQ