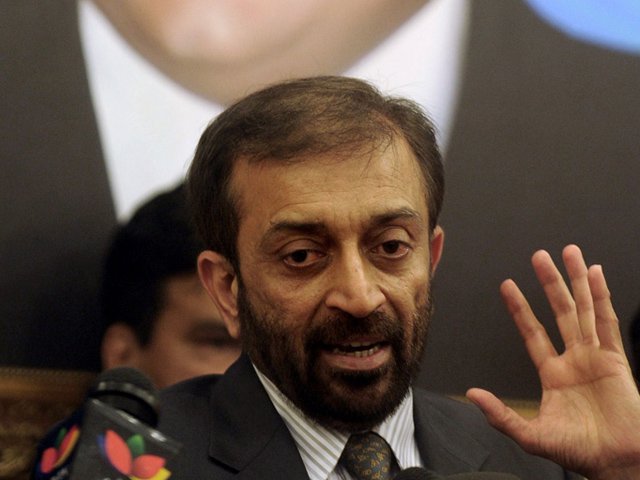 ---
KARACHI: The Muttahida Qaumi Movement-Pakistan (MQM-P) leader Farooq Sattar on Friday said that provincial government of Sindh has ruined the situation of Karachi and all the development plans have failed under this government.

Sattar, in his address to the media, said that his party promises lie with the development of Hyderabad and the initial concern was the allocation of funds by the federal government. However, now it has come to his notice that the funds have been given but the work hasn't started yet.

Discussing Muttahida Qaumi Movement-Bahadurabad (MQM-PIB) political association with the Pakistan Peoples Party (PPP), he said that, "I am warning everyone that Bahadurabad won't be given any identity and I would send them lots of prayers but they have to think this through."

Governor Sindh Muhammad Zuabir, who was also present during the press conference, backed the development plans that are in pipeline funded by the federal government

"We have promised them (Sindh) that there were projects worth Rs25 billion. We have opened the accounts and in a month's time, we would start the work."

MQM-Pakistan's iron grip on Karachi gathering rust

He further added that it is not the federal government's work to do all of this but they were doing this for Sind.

"Farooq Sattar has always stood up for the rights of people of Karachi. We made sure that the Lyari project is completed, we also made it a point that Greenline public transport is done.

"The federal government was supposed to plan the infrastructure and the implementation process was PPP's job, however, they delayed the project. According to the 18th Amendment it was not our job to do all of this but we did it," Zubair said.

On the construction of Hyderbad University, he said that there's a lot of work that needs to be done and it is still in progress.