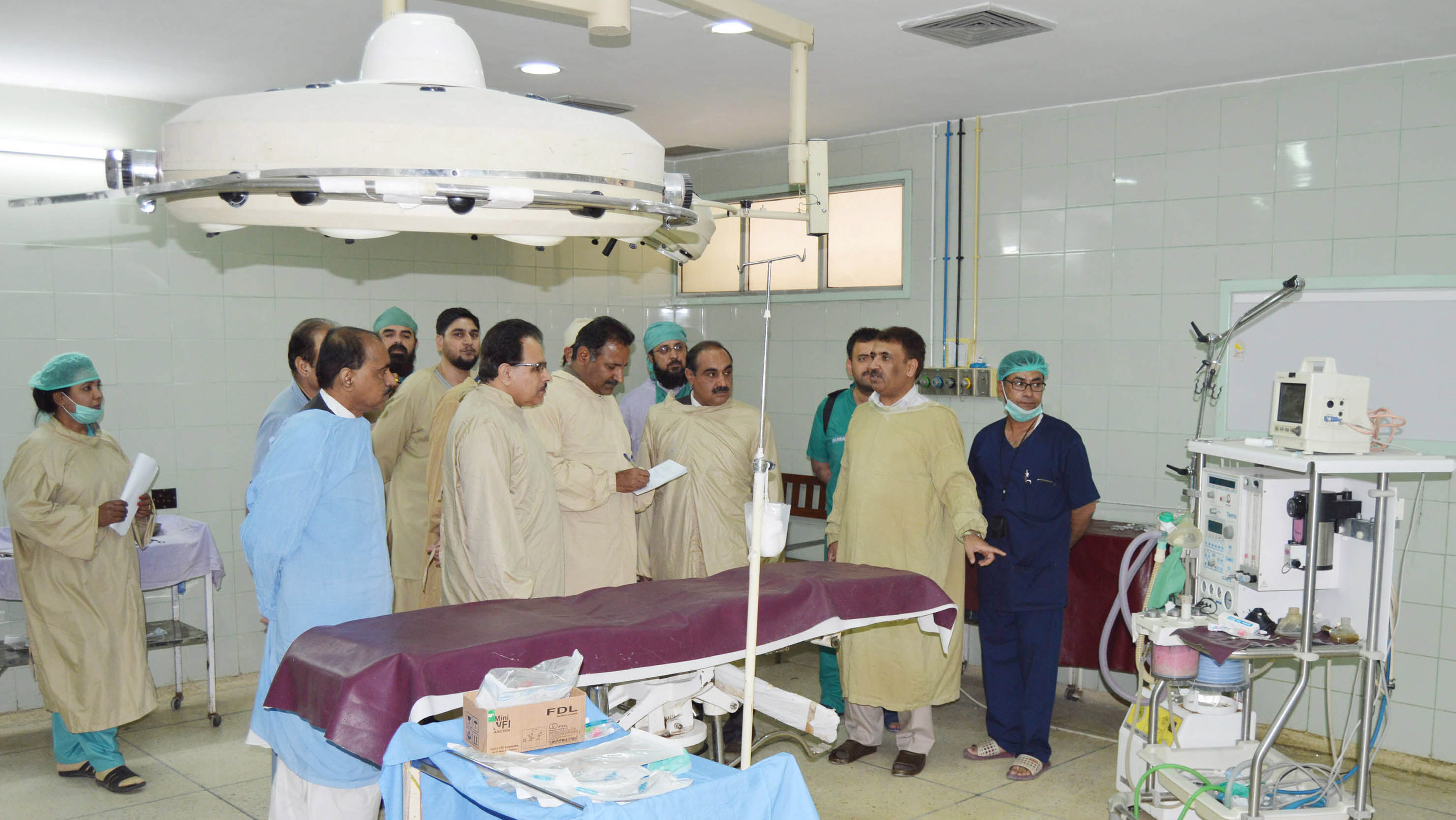 ---
Provincial Health Secretary Saleh Mohammad Nasir has said that there is a dire need to make the Balochistan Institute of Psychiatry and Behavioural Sciences (BIPBS) fully operational as mental diseases are on the rise in the province.

"By making it fully functional, we can treat mental diseases more effectively," said the health secretary during a visit to the BIPBS on Tuesday.

Hospital in Balochistan pledged as cancer spreads

Senior mental diseases expert Prof Dr Ghulam Rasool, Additional Secretary Health Abdul Rauf Baloch, Registrar Dr Ilyas Baloch and other officers were also present on the occasion.

Dr Rasool briefed the health secretary on the steps being taken to cure mental diseases and the steps taken by the institute in this regard.

The secretary took a detailed tour of the institute.

Separately, the health secretary along with additional health secretary visited the Bolan Medical Centre (BMC) where he took keen interest in the operation theatre and the cancer unit. The operation theatre staff apprised the health secretary about the facilities' shortage.

216 doctors for remote Balochistan districts

Secretary Nasir instructed the medical superintendent of the hospital to take concrete steps to resolve the issues.

Taking notice of the 'small' cancer unit, he also issued orders for provision of space for the unit and to inform him as soon as it was done.

"We will provide relief to the people by utilising medical facilities in a better and effective manner," he said.

Meanwhile, addressing the protesting medical students, the secretary urged them to concentrate on their studies so that exams could be conducted on time.

He said the government was utilising all its resources for the recovery of the abducted doctor.

The secretary was accompanied by BMC Principal Prof Dr Shabbir Ahmed Lehri on the occasion.