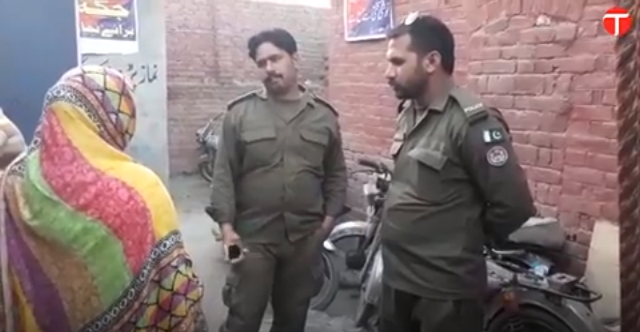 ---
LAHORE: A woman has accused police officials of looting over Rs27,000 during her luggage checking in Lahore's Shahdara Town on Tuesday.

The victim was travelling to the town with her sister in a rickshaw when the police officials stopped the vehicle and demanded for checking at the Begum Kot check post.

She said, "I was heading to my home with my sister when they stopped our transport and demanded for my luggage-checking in such a way as if we are carrying explosives."

Teenager claims to be raped by policemen

When she returned home, she noticed all her money vanished from her luggage which triggered her to go back and demand answers. Officials misbehaved and blatantly denied doing any such act.

The accuser tried to register a complaint but that was not entertained by other police officials at the post.

Police officials suspended over alleged torture, killing of 23-year-old in Rawalpindi

"This is not justice, they are not giving me justice for this but instead began to blackmail me," she said.

She then began to protest the rude behavior shown by the police officials on the road after she was given a cold shoulder by those deployed at the check post.