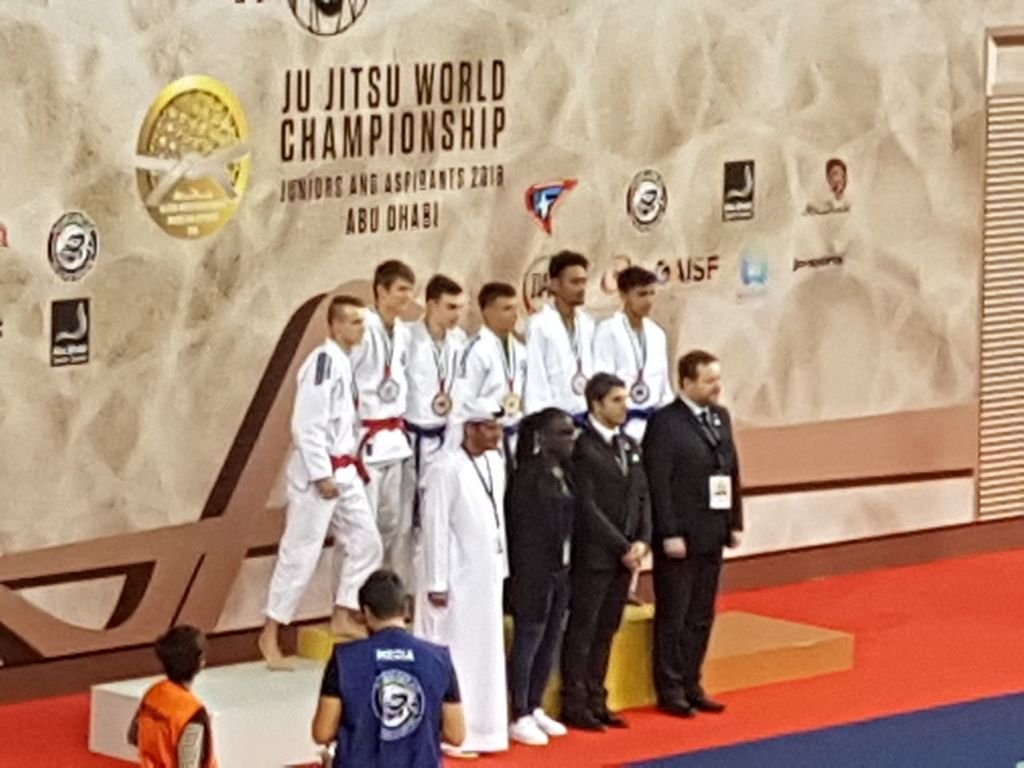 ---
KARACHI: Pakistan finished third on their debut appearance at the Ju-Jitsu International Federation's World Junior  and Aspirants Championships in Abu Dhabi.

Hamza Farooq and Tanveer Ahmed represented the country for the first time in the junior championships in the duo show event, while the original line-up for Pakistan team consisted of 10 to 12 players who could not travel due to the lack of finances.

However, both youngsters made sure that they came back home with a medal despite the hurdles in the way.

Pakistan finished third behind Greece (first) and Germany (second), respectively.

"It has been a huge success for our players," Pakistan Ju-Jitsu Federation (PJJF) official and referee for the event Tariq Ali told The Express Tribune from UAE. "The federation wanted to send more athletes, yes, but again the government did not fund us and we had make do do with the token participation, but both of our youngsters gave their best and bagging a medal is more than just a token."

Pakistan lost to Germany in their last performance, while the players had been training in Lahore before the championship.

Ali believes that the winning at the world junior level, where more than 35 countries were competing, is a huge honour for Pakistan.

"We had limited participation, but it shows that we have no dearth of talent. If our full squad was at the event, our results would have been much better, but even then our players gave their all and they are the only Asians at the top in their event. It should inspire more players from this point onwards," said Ali.

He also said that PJJF will be sending the junior players in the U21 category to events in the future to prepare them for the seniors events.

"It is crucial to give our youth players that exposure and opportunities to gain more experience so that they can be as confident as the athletes from other countries, so that is the goal," said Ali.

The team will return to Pakistan on Tuesday after the four-day event that began on March 1.