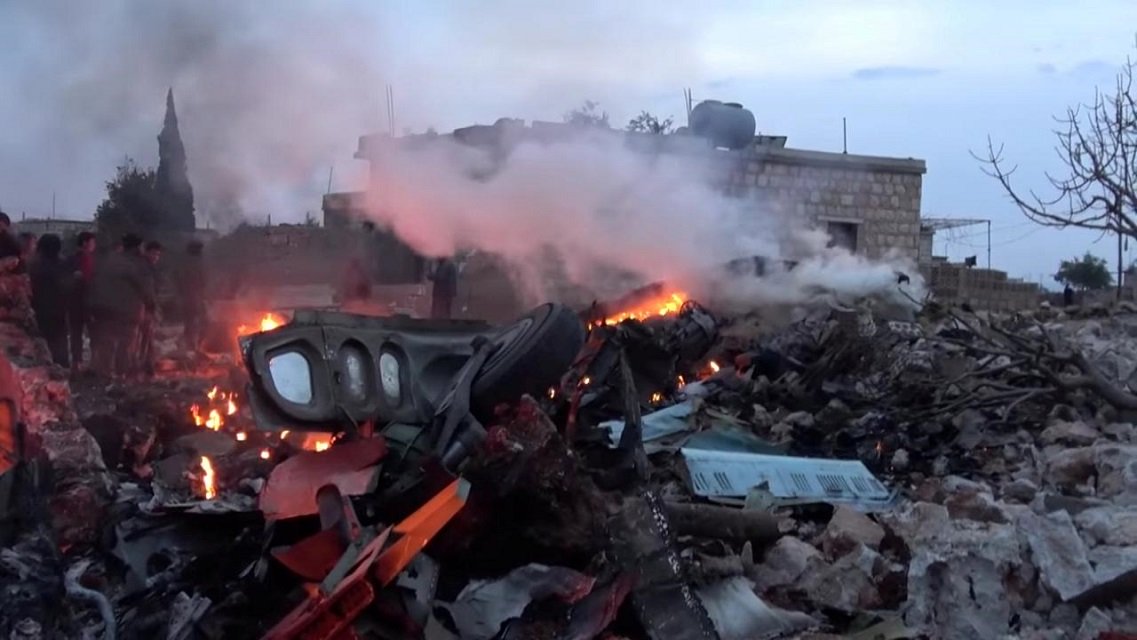 ---
ANKARA: Turkey will set up camps to settle 170,000 people in nine locations near Syria's Idlib, and in the area Ankara controls by further east in northern Syria, Turkish diplomatic sources said.

Turkey and its Syrian rebel allies, which six weeks ago launched an operation in the Idlib region targeting the Syrian Kurdish YPG fighters, also control a swathe of land further east in Syria that stretching from the area around Azaz to the Euphrates river, which was taken during its "Euphrates Shield" operation that ended in early in 2017.

Earlier, Turkey called on the international community to end the 'massacre' in the Syrian rebel enclave of Eastern Ghouta hit by intense regime bombardment ahead of a UN Security Council vote on Saturday.

"The regime is committing massacres in Eastern Ghouta," Turkish President Recep Tayyip Erdogan's spokesperson Ibrahim Kalin said on Twitter.

"The world should say stop to this massacre together," Kalin said. New air strikes hit the enclave on Saturday raising the civilian death toll from seven days of intense bombardment to over 500 including more than 120 children, according to the UK based Syrian Observatory for Human Rights monitor.

The UN Security Council had been due to hold a vote on Friday on a resolution calling for a 30 day ceasefire to allow aid deliveries and the evacuation of seriously wounded civilians but diplomatic haggling delayed it.
COMMENTS
Comments are moderated and generally will be posted if they are on-topic and not abusive.
For more information, please see our Comments FAQ