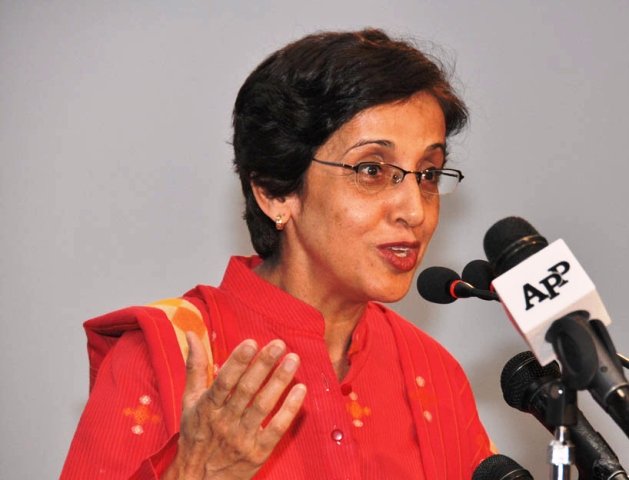 ---
ISLAMABAD: Foreign Secretary Tehmina Janjua begins a crucial visit to the United States on Wednesday as part of latest push by the two sides in attempts to rescue their uncertain alliance. However, the visit appears to be kept low profile since the foreign office did not issue any statement on it. Officials privately confirmed Tehmina's trip and cited it as an important diplomatic voyage.

The Foreign Secretary's week long stay in Washington is scheduled to hold talks with senior White House and State Department officials. According to official sources, discussions would focus on the current conundrum in bilateral ties and how the two sides could come to a decisive ground on Afghan saga.

US offers Pakistan new partnership but with caveat

The foreign secretary will brief the Trump administration about the steps Pakistan had taken in the war against terrorism. She will also raise Pakistan's concerns, which includes presence of anti-Pakistan elements in Afghanistan and growing footprints of Indian secret agencies with the US government.

Foreign Secretary visits Washington just days after Lisa Curtis, a senior aide of President Trump, travelled to Islamabad in search of common ground in the fight against terrorism and particularly bringing peace and stability in Afghanistan.

However, Curtis yet again reminded her interlocutors in Islamabad about the alleged presence of Haqqani network and other terrorist outfits in Pakistan. She said the United States wants to move toward a new relationship with Pakistan, based on a shared commitment to defeat all terrorist groups that threaten regional stability and security with a shared vision of a peaceful future for Afghanistan.

Moreover, Pakistan expressed its willingness to work with the US for peace in Afghanistan and beyond and made it clear that it would not compromise on its interests.

FATF move 'unjust', Trump aide told

The US has adopted a tough policy towards Pakistan since Trump took over the White House. The Trump administration continues to build pressure on Pakistan to do more in the war against terror.

The Oval office recently indicated that it does not wish to abandon ties with Islamabad despite America suspending security assistance and moving the Financial Action Task Force (FATF) against Pakistan.

The CENCTOM chief General Josph Votel said that the military ties between Pakistan and the United States were not affected by the ongoing tensions between the two countries.