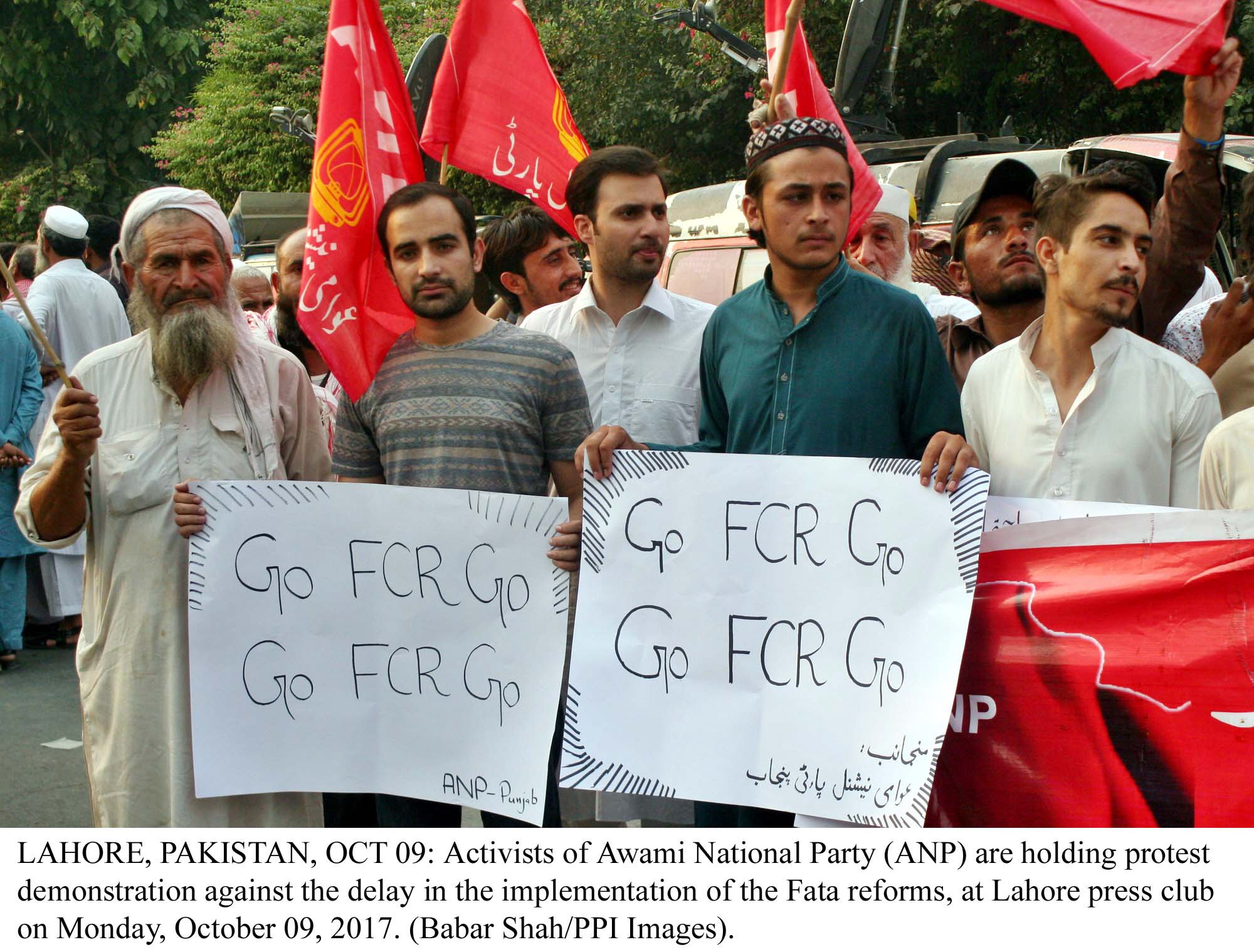 ---
PESHAWAR: A chapter of the Jamaat-e-Islami has expressed concern over delays in the passage of the proposed tribal areas reforms bill from the upper house of parliament and has warned it may approach the top court if the legislation is not passed forthwith.

Jamaat-e-Islami (JI) Ameer for the Federally Administered Tribal Areas (Fata) Chapter Sardar Khan on Monday said that delays in merging the tribal areas with Khyber-Pakhtunkhwa would only further increase a sense of deprivation among tribes living in Fata.

Addressing a news conference at the Peshawar Press Club, he said that tribesmen had been deprived of their fundamental rights for a long time due to the draconian Frontier Crime Regulations Act.

Sardar further added that road infrastructure, which had been damaged during the prolonged militancy in Fata, has yet to be rebuilt.

While complaining about the Fata reforms bill, he pointed out that a related bill, on extending the jurisdictions of the Peshawar High Court to the tribal areas, was also pending in the upper house of Parliament. He noted that the bills had already cleared the federal cabinet and the National Assembly but were being blocked in the Senate.

He further demanded that Fata's share in the National Finance Commission (NFC) award should be increased to at least seven per cent to bring development and economic prosperity in tribal areas.

Published in The Express Tribune, March 6th, 2018.