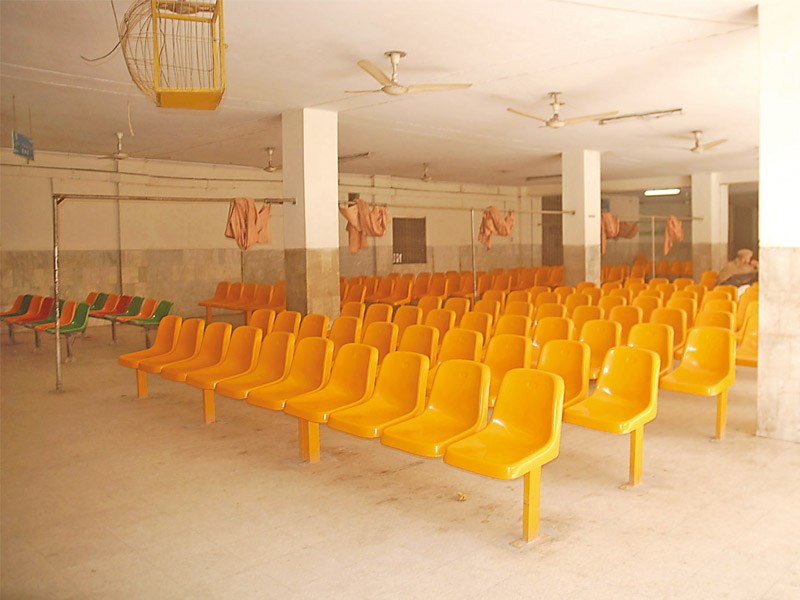 ---
BAHAWALPUR: Principal of Quaid-e-Azam Medical College Dr Javed Iqbal issued a circular banning doctors from setting up private clinics at government residences.

These orders were issued after the Punjab health secretary visited Bahawal Victoria Hospital and expressed dissatisfaction over the clinics operating in the college's Medical Colony. Iqbal also instructed all boards outside the houses be taken down. All those residing in the colony are bound to follow these directives, he warned.

Doctors have established private clinics in approximately 90% of the residential houses in the colony. They are earning thousands of rupees from pathology labs and ultrasound centres set up on government property. They have occupied these residences while their own houses are in other areas of Bahawalpur.

The colony has 400 houses which are powered by the college's electric department. Due to the heavy medical equipment being used at the clinics, the electricity bill has skyrocketed. However, the doctors only pay for a small fraction of the total bill resulting in a deficit of hundreds of thousands of rupees.

Some of the medical practitioners continue operating their practice even after they have been transferred. Furthermore, pharmaceutical representatives have signed contracts with the doctors and give them financial benefits.

However, some are also abusing their privilege by renting out the houses that have been allotted to them, while others have hired college employees for their own purpose.

Nurses, ward boys, watchmen and junior doctors from the college have been recruited to work at these illegal clinics.

Published in The Express Tribune, March 6th, 2018.
COMMENTS
Comments are moderated and generally will be posted if they are on-topic and not abusive.
For more information, please see our Comments FAQ