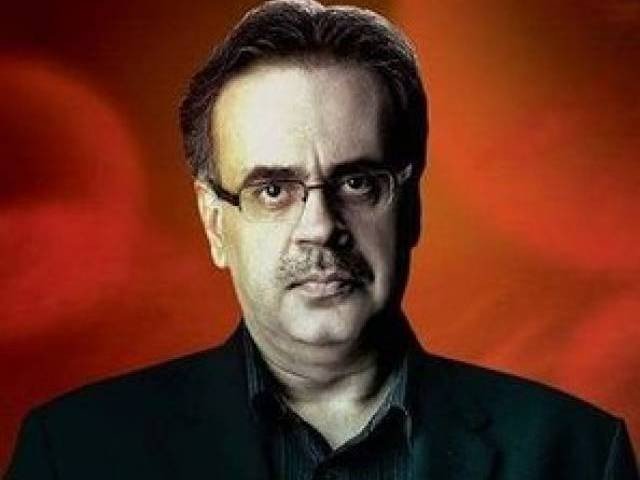 ---
ISLAMABAD: The top court has fixed suo motu case on Wednesday regarding senior anchor Dr Shahid Masood's claims about murderers of minor Zainab in Kasur.

The Inquiry Committee led by Federal Investigation Agency (FIA) Director General has already submitted report wherein all 18 claims of Shahid Masood have been rejected.

The bench will review the committee report on March 7, Wednesday. It has also issued a notice to Masood and all TV anchors and media houses regarding the issue at hand.

Zainab murder case: Shahid Masood fails to prove claims about convict Imran Ali

The report submitted earlier to the Supreme Court stated that convict Imran Ali has no connection with any international child pornography ring. He does not have 37 bank accounts and he has no contacts with any influential personalities like the federal minister, the report confirms.

Allegations that Imran posted the photo of Zainab were also proven wrong after thorough investigation.

A day after presenting evidence to the Supreme Court in January, Dr Shahid Masood backtracked from his statement alleging Zainab's murderer owned 37 bank accounts, hinting at a child pornography scandal, saying that things are often misreported.

Speaking to the Express News the anchorperson said that investigation was not his responsibility and it was the job of state institutions to find the authenticity of the news.

"I did not provide this information with any wrong intent," he said.

Masood, in his TV show claimed that the government of Punjab has brazenly lied to people and was later summoned by the Supreme Court to clarify and back his accusations.

However, the State Bank of Pakistan (SBP) stated that there has been no bank account found of alleged murderer, Imran.
COMMENTS (3)
Comments are moderated and generally will be posted if they are on-topic and not abusive.
For more information, please see our Comments FAQ