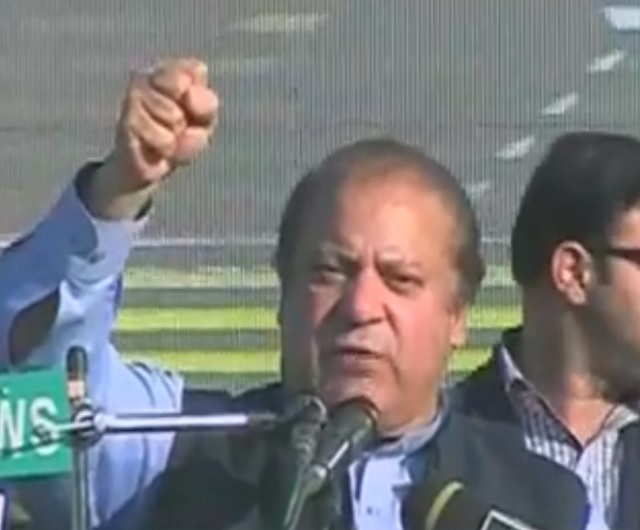 ---
Former prime minister Nawaz Sharif on Monday, said confronting oppression will do no good, the more you [judiciary] oppress, the more masses will back Pakistan Muslim League-Nawaz (PML-N).

Speaking to the media outside the accountability court in Islamabad, Nawaz said the masses will not bear ousting the prime minister. "There is no need to confront oppression," he added. "The masses of Pakistan are not mere goats who get fooled when their elected gets ousted by a few people."

Nawaz further said the premier was ousted without any reason. "The PM did not murder anyone. He has not ransacked anyone for which he should be ousted. Even in Sargodha, the lion symbol was taken away from our candidate. Will they be able to wipe us out by taking away the symbol from us?" he questioned.

Nawaz, Maryam continue rant against judiciary

Nawaz Sharif said voters were put in difficulty by depriving them of their symbol. Despite contesting the election with the new symbol, the PML-N candidate was successful. "Sargodha's by-poll election results are self-explanatory. Our statement is right. The regard for sanctity of vote is part of the slogan of the masses," he added.

The former premier warned that governing Pakistan "the way it is being currently done will not be permitted." He further said that the masses rejected his disqualification, he claimed that people of the country would have accepted it if the judgment had any substance.

"We must remain courageous to declare right as right and wrong as wrong. Now, the masses will not bear the rule of money," the former PM said. Nawaz concluded saying, "this country does not belong to a single person. The masses are sensing that PML-N's stance is correct. The next 70 years will not be like the last 70 years."