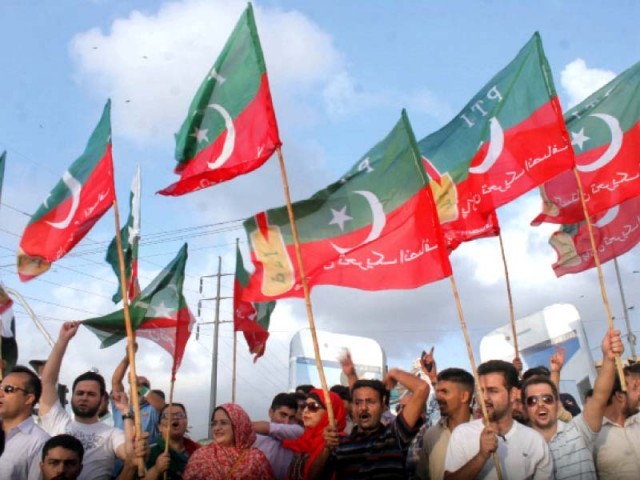 ---
LAHORE: Pakistan Tehreek-e-Insaf (PTI) core committee member and Senator-elect Chaudhry Muhammad Sarwar has said Pakistan Muslim League-Nawaz (PML-N) was a "politically dead party" that was why its leadership was talking about a post-mortem.

Speaking at a news conference on Sunday, Sarwar said his party would defeat PML-N in the upcoming general elections and "conduct a post-mortem of the party". "Though PML-N has won 11 seats from Punjab, the entire party is mourning over my victory and PML-N leaders are talking about a post-mortem of the party," the former Punjab governor remarked.

PML-N-backed candidate beats PTI in PP-30 Sargodha by-poll

"Members who follow principles and have democratic thinking, voted for me in Senate elections. There was no chance of 'horse trading' and corruption. PTI's core committee will make a decision about Senate chairman and deputy chairman's portfolios after consultation," he said, adding that the whole party would accept this decision.

"In general election 2018," the PTI leader said, "his party will surprise PML-N by winning elections. PTI will make government in Punjab as well as in the centre." He said his victory in Senate polls was the success of PTI and democracy.

"The ruling party had tried its level best, even they took oath from its members, to defeat me in Senate polls but they badly failed," Sarwar said. "Senate election has proved that the PTI is united under the leadership of party's chairman Imran Khan, senior leaders Jehangir Khan Tareen and Shah Mahmood Qureshi. It was a wrong impression that there was some sort of divide or rift in the party."

He said PTI would contest the upcoming general election with the same spirit and Imran Khan would become the next premier of the country.

Responding to a question, Sarwar said the foreign policy of the government has badly failed due to the negligence of the rulers. "Pakistan is facing big challenges on the international front. After winning the general election, PTI will strengthen Pakistan on both internal and external fronts. It will develop good relations with all neighbouring countries and will not accept any dictation or pressure from any country.

Independents in Senate to enjoy legal cover against defection

He said rulers were mudslinging on the Supreme Court of Pakistan (SCP) and the National Accountability Bureau (NAB) because they (SCP and NAB) opened corruption cases against PML-N. "The national will not let the rulers escape the justice. Now everyone has to present himself for accountability and face jail terms for their corruption," he said.

Opposition leader in Punjab Assembly Mian Mahmoodur Rasheed, PTI Central Punjab President Abdul Aleem Khan, MNA Shafqat Mahmood, MPA Mian Aslam Iqbal, Sabtain Khan and Waseem Chaudhry were also present on the occasion to celebrate Sarwar's win in Senate elections.

Published in The Express Tribune, March 5th, 2018.