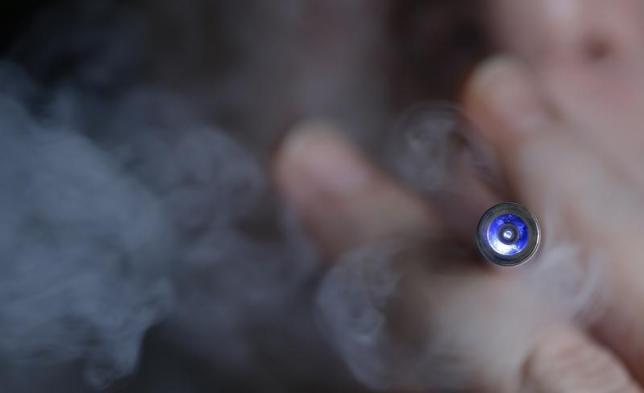 ---
ISLAMABAD: A passenger has accused the son of a former inspector general (IG) of the Punjab Police of assaulting him after he objected to smoking inside a lounge at the Benazir Bhutto International Airport (BBIA) on Sunday.

The former Punjab top cop, however, has rejected the passenger's claims, terming it 'a concocted story'.

Adeel Khan said he was waiting in the baggage collection area of the international arrival lounge early on Sunday morning where he spotted an individual lighting up a cigarette.

The passenger said he requested the man not to smoke since it was a smoke-free section of the airport. However, the man ignored the request and proceeded to light his cigarette. Annoyed that his request had been ignored, Adeel complained to CAA  officials in the lounge. Adeel claims that as he identified the man who was smoking to the CAA staff, the man allegedly tried to blow smoke in his face and proceeded to assault him.

PPP MPA Rubina Qaimkhani's 16-year-old son dies in Karachi car crash

The man was later identified as Mohsin Usman Khattak, son of former Punjab IG Usman Khattak.

Adeel, who also happens to be a senior government official, said that two-three police officials from the special branch, who were accompanying Mohsin at the time, assisted the former top cop's son in the scuffle. The passenger further said that while the CAA and Airport Security Force (ASF) officials had collected his personal details, they let the other party leave the premises.

Incensed, Adeel said he had later lodged a complaint at the local police station against Mohsin and others for physical assault.

However, Usman, who only retired from the police force a few months ago, refuted Adeel's claims, calling them 'a concocted story'.

Talking to The Express Tribune, Khattak accepted that his son was at fault to smoke in a prohibited area, but claimed that it was Adeel who had assaulted his son and started the fight.

"My son's hand was fractured and he is wearing a plaster. That man [Adeel] should have asked the officials instead of starting a fight," Khattak said. The ex-police officer further said that he was sitting in his vehicle waiting for Mohsin in the car park when the incident took place.

He also denied claims by the complainant that ex-IG's son had received some kind of special treatment or protocol, noting that he had only requested two on-duty police officials to go in and 'assist' his son and his family with their baggage.





Published in The Express Tribune, March 5th, 2018.