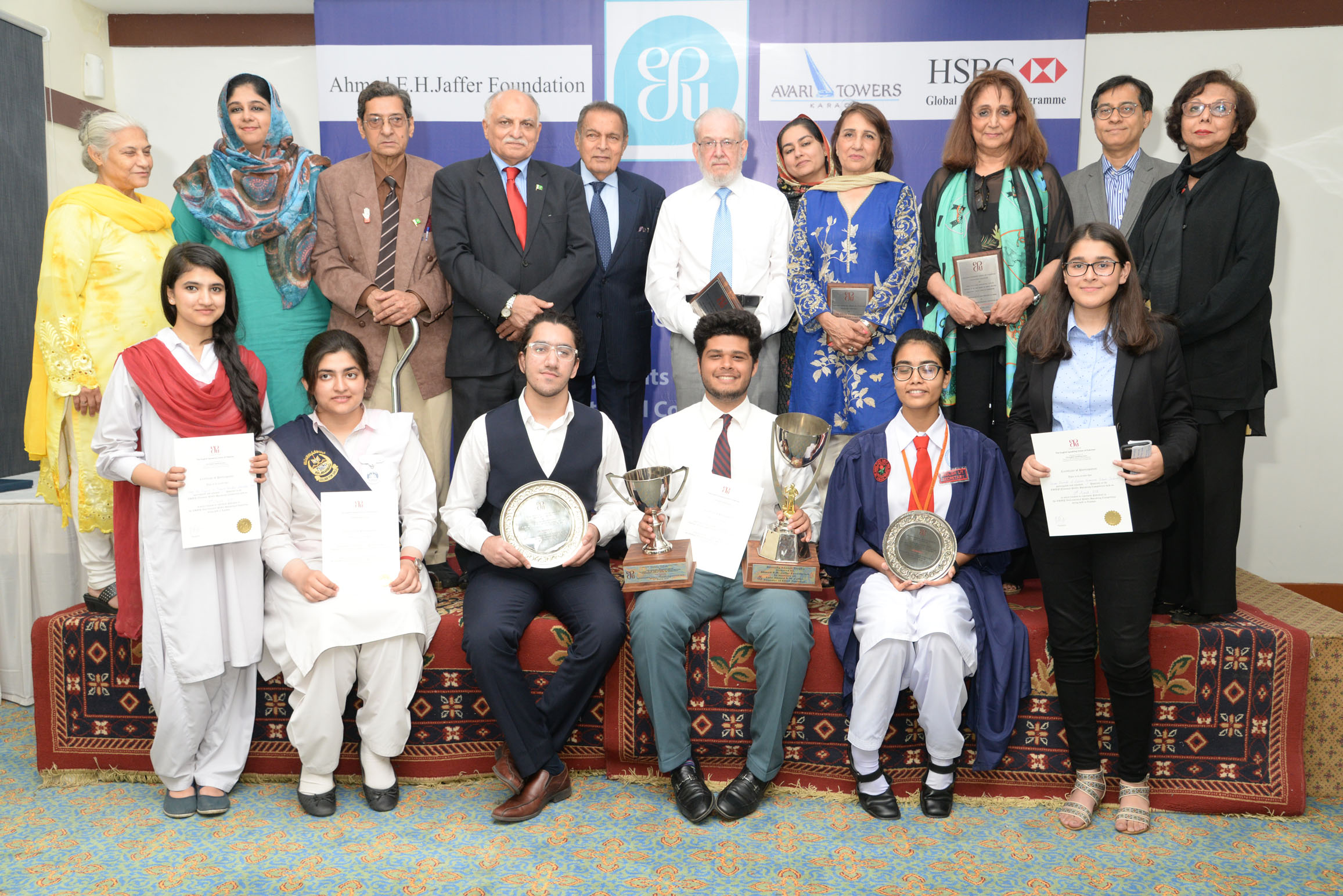 ---


The English Speaking Union of Pakistan (ESUP) successfully completed its annual National Public Speaking Competition 2018 on Saturday.

Winners and runners up of the regional rounds, held earlier in Karachi, Lahore and Islamabad, competed at the Beach Luxury Hotel, vying for a chance to represent Pakistan in the ESU international round to be held at Dartmouth House, London May 14 to 18.

ESUP is a charitable organisation dedicated to the promotion of global friendship and mutual understanding internationally through communication and sharing of views using the English language. The International Public Speaking Competition is one way of achieving this goal.

The finalist of the national competition, Danyal Shahab Sarki of Karachi Grammar School, was selected by a panel of three neutral and independent adjudicators — educationist Nefer Jooma, Nassim Saeed, and Kiran Dadabhoy.

Pakistani student bags world's highest marks in Cambridge Mathematics exams

Sarki will now represent Pakistan in the international round. ESUP sponsors the participation fee and DHL has offered to sponsor the winner's return flight to London.

The other participants of the final competition were Syed Muhammad Shahmeer Ali of Lahore Grammar School Defence, Lahore and Zehra Shabbir Khan of Mama Parsi Girls Secondary School.

Chief guest at the event Colin Neill Wrigley, the former principal of Karachi Grammar School, expressed his appreciation of the participants' maturity of thought and articulatory skills. He also appreciated the efforts to foster healthy competition among students.

EUSP Secretary-General Majyd Aziz presented the welcome address in the absence of EUSP President ESUP Aziz Memon who was out of the country. The event was moderated by ESUP IPSC Chairperson Zohra Ashraf.

The winner and the first and second runners-up were presented trophies and all participants received certificates.
COMMENTS
Comments are moderated and generally will be posted if they are on-topic and not abusive.
For more information, please see our Comments FAQ