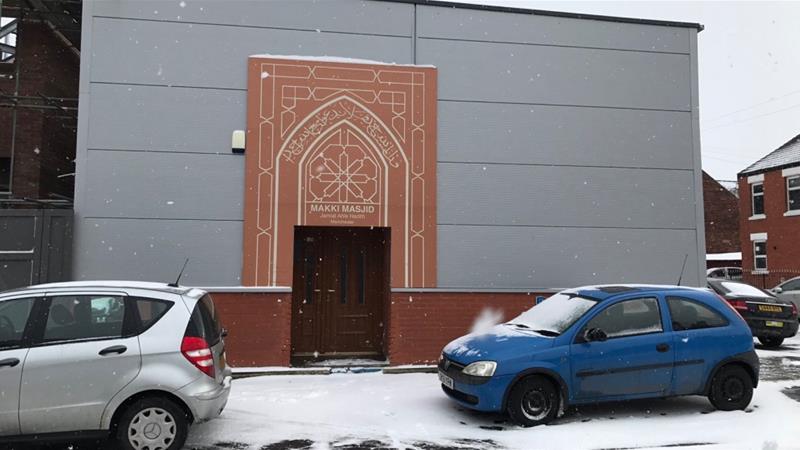 ---
Several mosques in the United Kindom and Ireland are inviting the homeless for warm food and shelter as the rough sleepers continue to find themselves the most vulnerable in the face-off with the unexpected blizzard.

Concerns for the homeless population grew as the unusual blizzard -- being called Beast of the East -- pounded much of eastern of Europe, claiming more than 60 lives, most of whom were rough sleepers.

Additionally, Storm Emma has further caused the thaw to set in, thereby sustaining the sub-zero conditions and prompting the UK Met Office on Friday to issue a red alert for snow -- the highest level of warning. The red alert stands as of now with icy weather continuing to bite.

"The temperature is pretty severe, so we thought, 'Why don't we do something to help?'" Rabnawaz Akbar, a trustee of Makki Masjid in the northern city of Manchester, said.

Volunteers from the community have been camping out at the mosque to facilitate Manchester's homeless, providing them with food and shelter as well as shower facilities.

As the mosque is located in a predominately South Asian area, the menu includes mostly traditional Bangladeshi and Pakistani dishes such as rice and curried chicken.

UK's neighbour on the east are also implementing similar strategies to help out the most vulnerable with mosques under the Islamic Cultural Centre of Ireland also opening their doors to the homeless.

"We will have a security team on duty at night, and maintenance teams have been alerted to make sure there is sufficient heating in the building, especially late at night," Summayah Kenna, head of community welfare at the Islamic Cultural Centre of Ireland, told Dublin's 98FM radio.

Additionally, the Ireland mosques have also been providing sleeping bags to the people needing shelter.

Jamie, a homeless man who found shelter in a UK mosque, said often, the media portray mosques in a negative light.




"You always get the stereotypical [portrayal] of mosques … Not everybody is like that. I've not been encouraged to be radicalised," he said.

"I'm an addict. I've never been in a mosque in all my life," he said. "I was in two minds over whether to get myself some heroin or crack, so that I could be okay for the night. As I was thinking about this, a guy came from the side and said, 'You're homeless, would you like to spend the night in a mosque?'

"They made me feel very welcome, gave me something to eat, to drink. Something that the basic council can't even provide for us."

Military personnel has been deployed across UK to rescue those stranded in cars and assist hospitals in keeping their facilities running as strong winds, snowdrifts and blizzards continue to rattle the country.

Forecasters have warned the UK is "not out of the woods yet" as Storm Emma continues to gain strength.

This article originally appeared on Al Jazeera.
COMMENTS (1)
Comments are moderated and generally will be posted if they are on-topic and not abusive.
For more information, please see our Comments FAQ