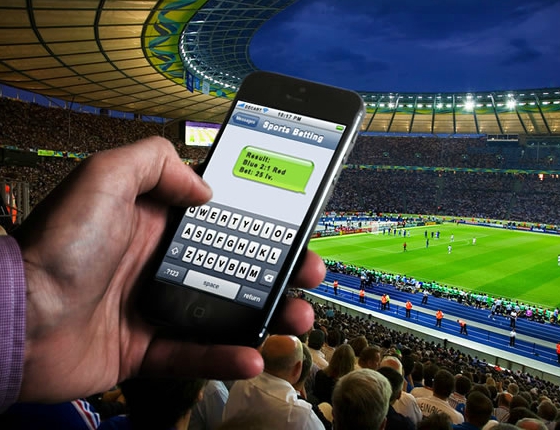 ---
At least a billion dollars a year are believed to be pouring into offshore accounts of Russian shell companies linked to just one semi-legal but blossoming industry: online gambling.

This poses a new challenge for Russia as it prepares to host the World Cup in June and July -- the country has already been plagued for decades by allegations of match-fixing in its domestic football.

No one expects illicit betting to play a role on the pitch when football's most celebrated competition kicks off in 100 days.

But it represents another dark corner of Russia's economy that the authorities have struggled to police.

"The total turnover volume of the legal and offshore online bookmaking market is more than two billion dollars (1.6 billion euros) a year," Anton Rozhkovsky, the director of the government-mandated TsUPIS online betting payment system, told AFP.

"We do not pretend to know if the actual figure is $2.5 billion or $4 billion," said Rozhkovsky.

"Around 70 percent of that is illegal, offshore business."
Pent-up demand for organised gambling was unleashed with the collapse of the Soviet Union and led to glitzy casinos and seedy slot machine halls opening across Russia.

How fake online stores process internet gambling payments

They skirted paying taxes but were not strictly illegal.

The government tried to impose order by shutting them all down in 2009 and allowing bookies to open sport betting shops that instantly gravitated toward football.

Improved internet access pushed most of these punters online and produced a legal vacuum filled by scores of anonymous websites with no licences but burgeoning business.

Russia's Bookmakers Rating gambling analysis centre pegged the entire industry's annual turnover at $11.8 billion in May 2017, 65 percent of it made in illegal online bets.

It also expected the market to triple in the next five years thanks to high-profile events such as the World Cup.

"We expect colossal interest in the World Cup," Alena Sheyanova, spokeswoman for the legally registered bookmaker Leon, told AFP.

"The legal online betting industry is developing at phenomenal rates."
TsUPIS took its first registered bet in February 2016 and is servicing 15 authorised bookmakers.

One of these is an established Austrian brand that jumped through the hoops to obtain a licence last year.

But popular Irish and British bookies do not take Russian bets and the other 14 bookmakers are local start-ups.

"Most of the rest are small offshore companies registered in the Netherlands Antilles, Costa Rica or European jurisdictions such as Malta and Gibraltar," said Rozhkovsky.

Bettors going the legal route are required to pay a tax and submit identity papers in person with both TsUPIS and each bookie they use.

The laborious process can take weeks and is simply evaded by illegal websites appearing under the .com rather than Russia's national .ru domain.

Global media paid bribes, FIFA trial hears

People skirt around sporadic bans on such sites by using a virtual private network (VPN) to access the unfiltered internet.

"Because of these technicalities, our business is not developing as quickly as it could," Leon's Sheyanova said.

Analysts further worry that "grey money" placed in offshore accounts may allow fixers to illegally profit off Russian football undetected.

Anzor Kavazashvili is a former Soviet goalkeeper who played in the 1966 and 1970 World Cups and more recently tried stamping out match fixing after being encouraged by then-UEFA boss Michel Platini, who was deposed in 2015 for ethical breaches.

It was 2011 and "Platini told us we were the only country in Europe without an agency in charge of match fixing," the 77-year-old said in an interview.

"We knew games could be fixed by players, trainers, player agents and referees. So we took on a comprehensive approach."

Kavazashvili did not last long. A scandal over a refereeing decision led to his independent council being disbanded in 2012.

Suspicious results in games were a staple of Russian football from the 1990s into the early 2000s. The most glaring involved smaller teams owned by local governments or businesses and playing far from the glare of the national media.

Kavazashvili said sarcastically that "our respected bookies" often played a leading role.

Some betting houses were especially fond of spreading match fixing rumours to get officials to annul results of clean matches where they were due to pay out on big bets.

The situation in the Premier League seems to have improved with time because teams are increasingly being treated like businesses.

"Clean clubs have appeared whose owners see no profit in fixed results," said Echo of Moscow radio sport commentator Anton Orekh.

But the lower leagues remain unmonitored and they, pointedly, receive an estimated one-fifth of all football bets.
COMMENTS
Comments are moderated and generally will be posted if they are on-topic and not abusive.
For more information, please see our Comments FAQ