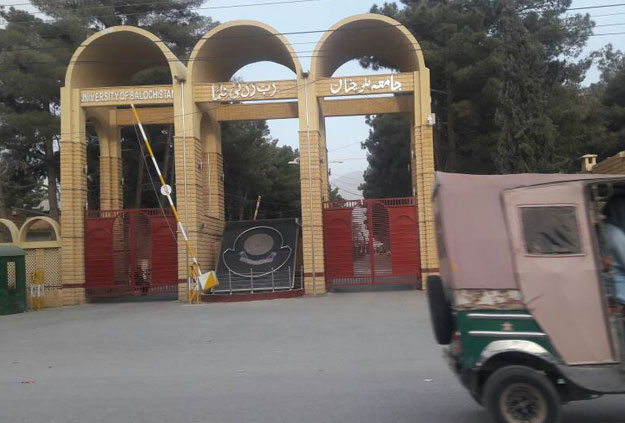 ---
Balochistan University Vice Chancellor Dr Javed Iqbal has said that policy committees are the need of the hour for the development of institutions and resolution of issues in a better way.

"By setting up policy committees; future development, better performance, and merit and transparency in consultation with others can be done in a better way," said the vice chancellor while chairing a conference of the Board of Governors of Area Study Centre, University of Balochistan on Saturday.

Balochistan education dept gears up to tackle joblessness

The conference shed light upon educational and investigative activities, performance of the centre, budget 2018-19, financial situation, matters that needed urgent attention and other matters regarding education.

Dr Iqbal said, "The University of Balochistan has made education its standard and aim."

Besides taking the institution towards betterment and transparency, "we are engaging the students in educational activities for their better future".

Education trees to blossom from March in Balochistan

"Higher education can turn them into better human beings who can perform well in our society," he said. "Today all the four pillars of the university are marked by solidarity and development; and every field, while remaining in its domain, is performing extraordinarily well."

The university is setting up sub campuses throughout the province in a bid to spread higher education wherein all students would get proper education, he added.

"Education is the only key that will equip us well enough to compete with developed nations," Dr Iqbal added.