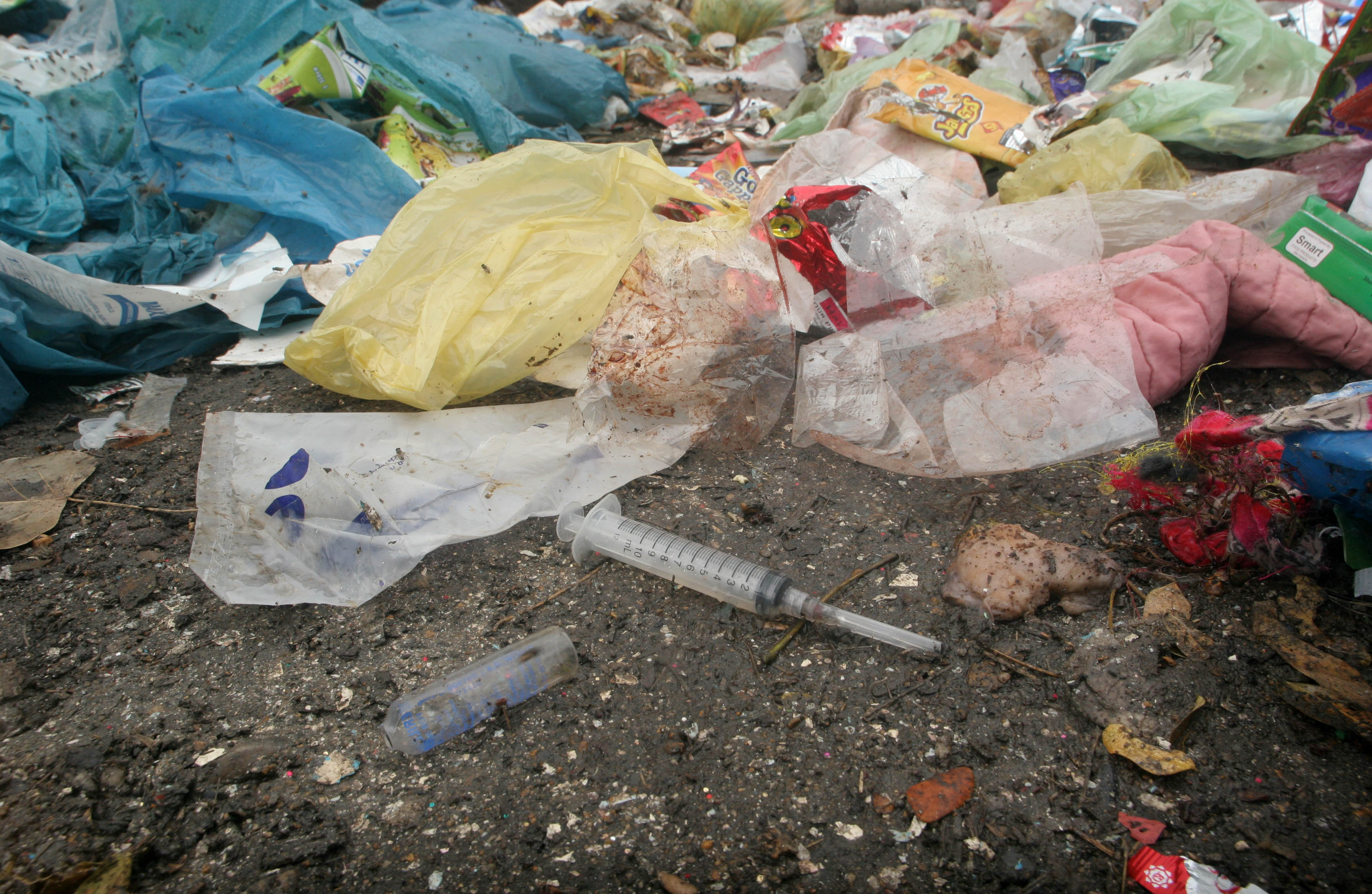 ---
KARACHI: Thousands of kilogrammes (kg) of medical waste are being generated by government hospitals in Sindh, including those in Karachi. The waste includes used syringes, drips, cannulas, blood and urine bags and used swabs and bandages.

At most government hospitals, the waste is discarded without being treated. It has also been reported that the medical waste of some hospitals is being sold in an organised manner.

There are more than 70 government hospitals in Sindh, of which 33 are in Karachi. The total number of beds at the hospitals is estimated to be more than 15,000.

There is no mechanism in the health department to keep records of used medical items. Moreover, proper procedure is not being employed at hospitals to destroy the used medical items, which may transmit viruses and germs.

Health Sector: 'Lot of opportunities for professionals'

According to medical experts, there are dangerous substances in hospital waste that spread infections and diseases. However, the health department has not issued any guidelines to destroy the waste in a proper manner. Similarly, no attempt to investigate the harmful effects of throwing out of untreated waste has been made by the department.

Across the world, medical waste is handled with extreme caution and destroyed using proper tried and tested methods.



Estimate of medical waste

A survey by the Daily Express has found that from a single hospital bed, 2kg to 3kg of waste is generated. This generally includes items like drips, cannulas, urine and blood bags, syringes and bandages. The waste also includes patients' spit and vomit. Germs of many diseases, including tuberculosis, are present in patients' spit. If such waste is not destroyed properly, it may aid in the spread of various diseases.

Currently, there are 33 government hospitals in Karachi. The Sindh Government Hospital, New Karachi has 200 beds, while the Sindh Government Hospital, Korangi has 350 beds. The number of beds in the Sindh Government Liaquatabad Hospital is 200, whereas the Sindh Government Children's Hospital has 200 beds. The Urban Health Centre, North Karachi has 50 beds.

Dr Ruth KM Pfau Civil Hospital and Lyari hospital have 1,800 and 500 beds respectively, while Jinnah Postgraduate Medical Centre and Abbasi Shaheed Hospitals have 1,700 and 1,000 beds respectively.

Judicial commission seeks reports on garbage lifting in Karachi

There are 750 beds at the National Institute of Cardiovascular Diseases, while the Sindh Institute of Urology and Transplantation and Qatar Hospital in Orangi have 500 and 400 beds respectively.

According to the survey, Liaquat University of Medical and Health Sciences teaching hospital, which is the largest teaching hospital in Hyderabad, has 1,400 beds. The Nawabshah Benazirabad Hospital has 1,000 beds, while the Benazir Bhutto Hospital in Larkana, formerly known as Chandka Hospital, has 1,400 beds. The Khairpur Hospital has 500 beds, whereas the Ghulam Mehr Medical College and Hospital, Sukkur has 800 beds.

The total number of beds at government hospitals in Sindh is reported to be 15,000. According to an estimate, 450,000kg of medical waste is being generated from these beds every month. The yearly estimation of medical waste generation is 5.48 million kg.

Generally, 90% of beds at government hospitals remain occupied, due to which the hospitals generate a large quantity of medical waste on a daily basis. However, only a handful of hospitals have insulator machines to destroy medical waste and of the few that exist, many are out of order. The dysfunctional machines are never repaired due to lack of funds.