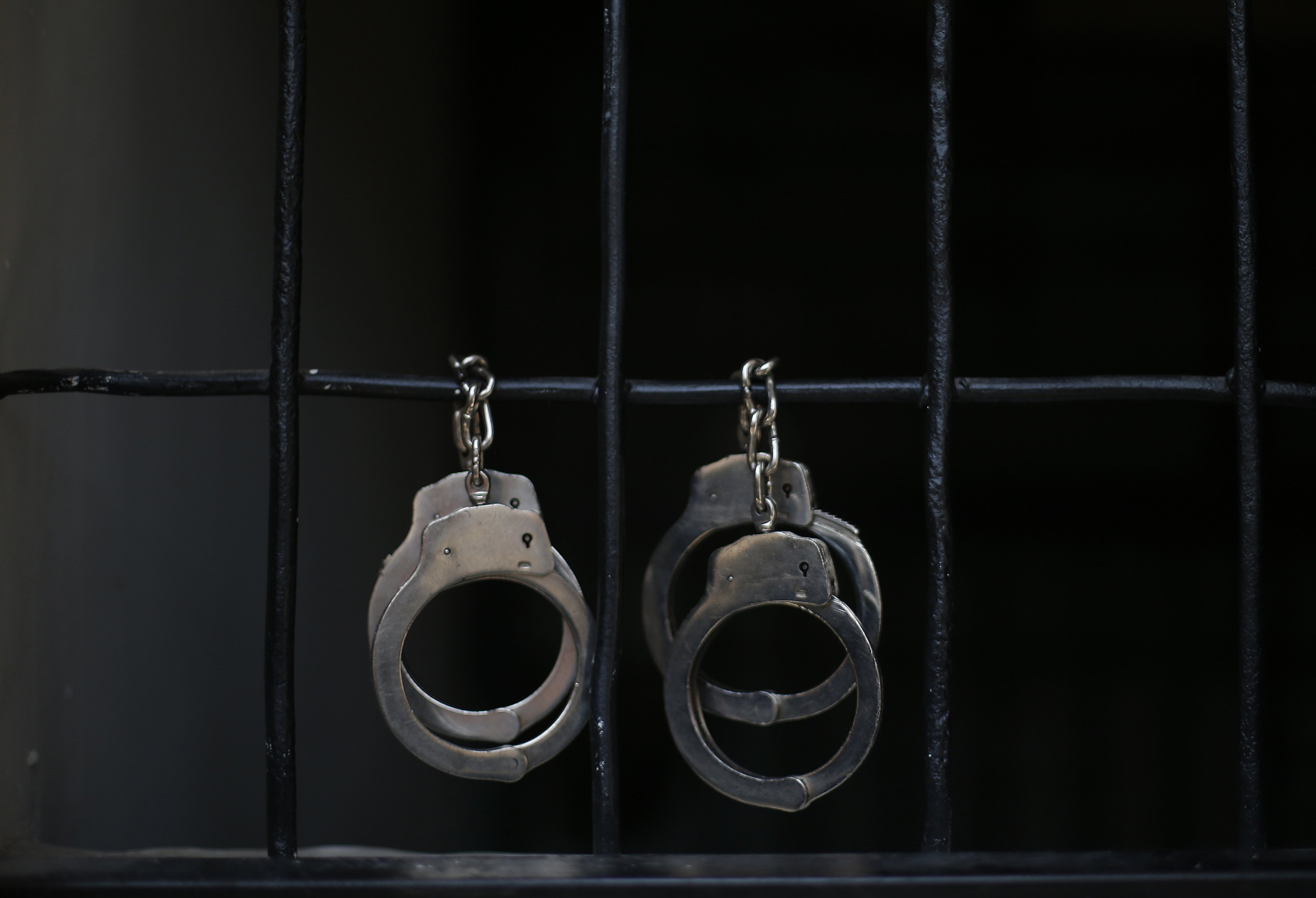 ---
ISLAMABAD: Police have arrested the suspect who gunned down two motorists on IJ Principal Road in the limits of Sabzi Mandi police on February 28.

Muhammad Haroon and Pitras Ashiq were travelling in a car from Peerwadhai to Faizabad on Wednesday when they were shot at on main IJP Road opposite Sector I-10/4. Both died on their way to hospital, police said. The killer escaped after the shooting, which took place in broad daylight.

On Saturday, the police said they had arrested the suspect, Muhammad Awais Ul Mustafa, claiming he had also confessed to killing the two victims. Haroon's brother had nominated the suspect in his application to the police, citing monetary dispute as the reason for the shooting.

Police said the suspect was tracked down through Safe City cameras and his mobile phone calls record.

Police said the team that traced the suspect would be awarded appreciation certificates and cash prize.

Meanwhile, police are yet to arrest two street criminals involved in mugging citizens returning from banks at gun point. The two criminals looted Rs1.05 million from a university student at gunpoint near Ghauri Town Phase-II on March 1. Ahmed, the victim, said he was returning from a bank after selling his car when the two motorcyclists mugged him at gunpoint. "I believe they followed me from the bank," said Ahmed, a computer science student at Rawalpindi's Arid Agriculture University. The incident was immediately reported to the Koral police but a case was only registered on Friday evening. Koral SHO Abdul Ghafoor said they were checking CCTV footages in order to track down the suspects.

Two booked

Meanwhile, Nilore police have booked two men who allegedly raped a driver in a home near Nilore on March 1.

The victim told the police that he was a driver and was having dinner at a hotel on Thursday when one of his acquaintances approached him and offered work as driver.

The victim told the police that the suspect took him to his home for tea where the suspect along with one of his friends sexually assaulted him.

Police have arrested both the suspects and registered a rape case against them.

Published in The Express Tribune, March 4th, 2018.