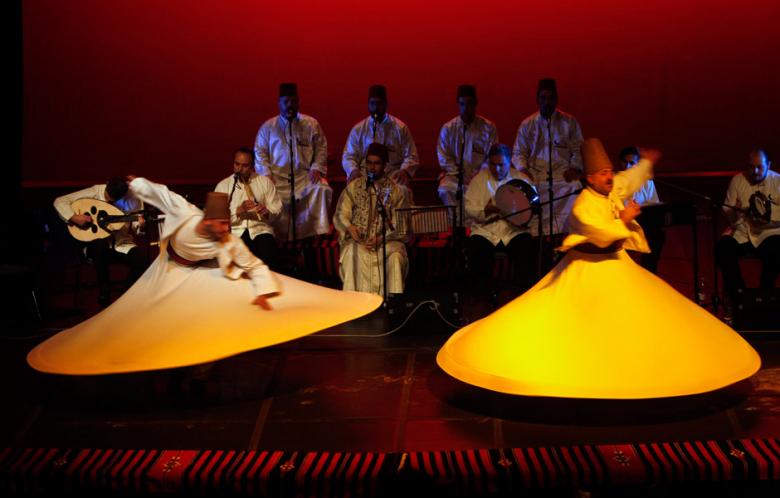 ---
ISLAMABAD: Extremism can only be eliminated by teachings of great sufis. Sufism alone can prevent wars and promote tolerance and mutual respect. It unifies people irrespective of their caste, culture, creed and religion. The Research and Publication Department of Lok Virsa commenced a series of interactive literary sessions named Muzakira at Lok Virsa's Faiz Heritage Library.

Speaker and moderator of first session of the series of Muzakira was renowned scholar of Sufism Professor Saeed Ahmed who has penned various books on Sufism and children's literature, shed light on "Sufism and it's relevance in our day to day life".

Professor Ahmed said Sufism gives all-embracing message of love, unity, tolerance and brotherhood.


Serving humanity: Sufi teachings key to global peace


Sufism should be imparted and inculcated in the minds of our youth through their syllabi of school, colleges and universities, Ahmed expressed.

"Pakistan is a land of Saints and Sufis. But it pains us to witness huge loss of human lives as a result of relentless suicide attacks, terrorism and extremism in our country with little regard of Sufis' message of peace, tolerance and love."

He said Lok Virsa must be appreciated for their concerted efforts for peace, to promote Sufism and eliminate extremism and fundamentalism are indeed highly commendable.

Muzakira will encourage the young minds to share new ideas for solving socio-cultural problems.

Published in The Express Tribune, March 4th, 2018.