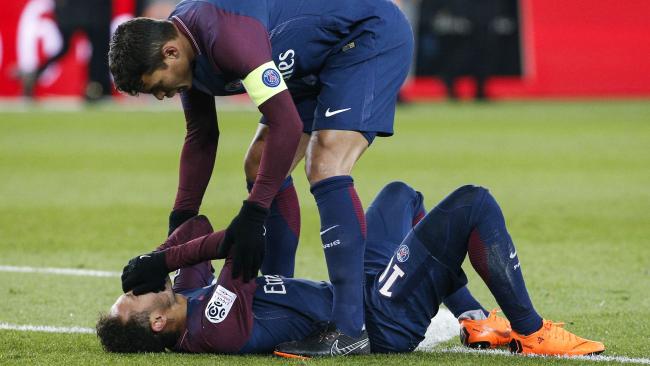 ---
RIO DE JANEIRO: Brazilian superstar Neymar will be sidelined for up to three months —perilously close to the eve of the World Cup —after undergoing surgery on his broken foot, his doctor says.

The worse than previously announced prognosis came as the Paris Saint-Germain striker, 26, arrived in Rio de Janeiro from Paris for Saturday's operation.

"The (recovery) period will be around two and a half to three months," national team surgeon Rodrigo Lasmar, who flew with Neymar, said Thursday.

Brazil, PSG sweat as Neymar goes under the knife

The injury has not only ruled the world's most expensive player out of PSG's make-or-break Champions League clash with Real Madrid on March 6, but more worryingly for the football-mad public in Brazil, also threatens the much-fancied national side's build-up to the World Cup, starting in Russia on June 14.

Lasmar, who will lead the surgery at a hospital in Belo Horizonte, said there is no quick fix for the striker.

"It's not a simple fracture, but a fracture in an important bone in the middle of the foot," Lasmar said.

Neymar could arrive at the hospital on Friday by helicopter for maximum privacy, according to local press reports. From the airport he may have headed straight for his villa in the Rio area, the reports said.

The initial assessment did not appear as serious on Sunday, when Neymar was reported to have suffered a hairline fracture of the fifth metatarsal, as well as a twisted ankle late in PSG's 3-0 win over Marseille in Ligue 1.

Neymar's father had predicted "at least six weeks" out, while PSG coach Unai Emery even said there remained a "small chance" of getting him back in time to face Real Madrid.

But Lasmar's assessment painted a graver picture.
COMMENTS
Comments are moderated and generally will be posted if they are on-topic and not abusive.
For more information, please see our Comments FAQ