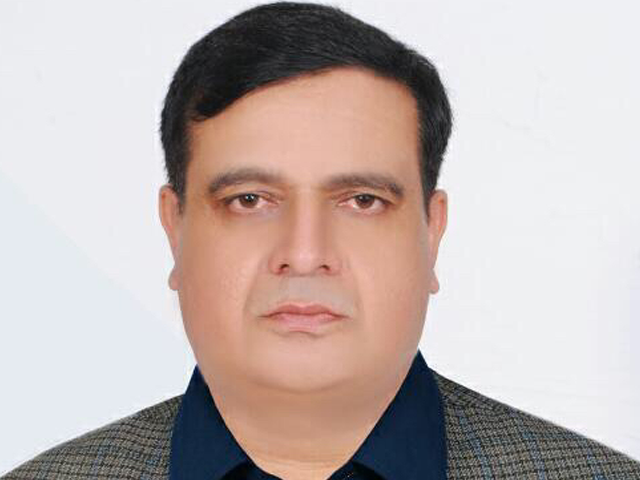 ---
MUZAFFARABAD: The education department in Azad Jammu and Kashmir (AJK) has started a two-week specialised course for the principals and vice principals of all intermediate, graduate and post-graduate level colleges in the region.

This was stated by Secretary Higher Education Commission and Colleges AJK Muhammad Zahid Khan Abbasi while talking to the media on Friday.

Elderly man martyred, woman injured in Indian cross-border shelling

"Initially this course would be based on two-week duration. The syllabus for this training course has specially structured in consultation of various Teachers Training  Academia of  Pakistan with special emphasis and focus on Continuous Professional Development (CPD) , Methods of Instructions (MoI) and understanding the Services Rules, Regulations, Policies, Precedents,  accentuating on socio-political issues confronting AJK," Secretary Abbasi added.

Abbasi further said that the prime purpose of this training course is to building capacity of the teachers for the optimum delivery to next generation of the region.

"The course has been designed on need basis," he said while elaborating the specialised training course

"Every college teacher will be required to attend at least two such specialised short courses before the teacher  is promoted to the higher scale."

Secretary Abbasi went on to say that this course would be given the weightage equal to a Mid Carrier Management (MCM) and Senior Mid-Career Management (SMC)  for the promotion of college teachers to higher grades and promotions.

Kashmir will be free soon: Chairman APHC

"All colleges teachers in AJK should avail the opportunity and join the course at Kashmir Institute of Management (KIM)  apart from enabling themselves to develop sound background knowledge during the training. This training course will set the stage for professional  capacity building of senior teachers of colleges that will guide them towards the meritocracy and good governance," Secretary Education Abbasi added.

"This is the first time Education Department introduced this course in the history of AJK with the purpose to equip the college teachers with the latest trends emerged in the field of education that is vital to ensure quality education for the boom of fruitful knowledge economy across AJK,"  the Secretary Education concluded.
COMMENTS
Comments are moderated and generally will be posted if they are on-topic and not abusive.
For more information, please see our Comments FAQ