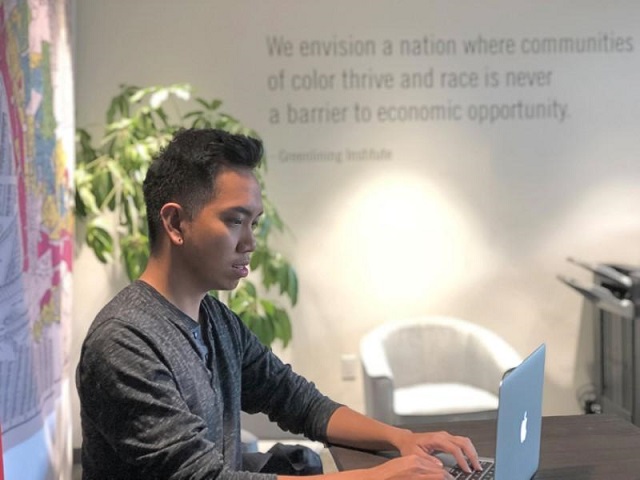 ---
Thousands of nonprofit organizations could lose a monthly advertising grant from Alphabet's Google as soon as Thursday, cutting off an important source of traffic to their websites.

Google gives $10,000 in credits each to 35,000 nonprofits worldwide every month to buy ads on its search engine. But Google found that some ads received few clicks and announced in December that it would stop funding groups that generate clicks off less than 5 per cent of their ads in two consecutive months.

Google hires former Samsung executive to coordinate projects

Grant recipients called it a wake-up call to pay attention to Google after years of focusing on social media marketing. But despite rushing to comply, several said they could not do so in only two months and that their accounts may not get funded for March.

"We're very grateful for the program," said Conrad Contreras, communications manager for Greenlining Institute, an Oakland, Calif. social justice organization afraid of losing the funds. "But five per cent in two months, it's just unrealistic."

Organizations can seek reinstatement after demonstrating changes.

The 15-year-old AdWords Ad Grants program did not previously have a click threshold. Advertisers list search terms such as "donate clothing" for which they would like their ads to appear. Perfecting phrases is key to garnering clicks.

Google said it increased training this year, and that the average click rate among nonprofits in February was about 6 per cent. Rates can range from around 2 per cent to 12 per cent among other advertisers.

"We revised our Ad Grants policies to help nonprofits be more effective with AdWords and improve the quality of their ads, which will lead to targeted awareness of their projects and mission," a Google statement to Reuters said.

Greenlining hired a consultant that helped boost its click rate to 3.5 per cent in February from 1 per cent in December by concentrating spending on better performing ads and simplifying the language in ads.

Contreras said the ads are valuable because they drive ten times as many website visitors from Google as Greenlining would otherwise get.

At the American Forest Foundation in Washington, DC, communications director Elizabeth Greener said she recently began scouring news articles and industry websites to find phrases policymakers and corporate executives are likely looking up.

Google launches Slack competitor Hangouts Chat

Other tweaks have included ensuring searches for Christmas tree farms do not show the foundation's ads. Still, clicks doubled from January to just 4 per cent in February.

Susheila Juggapah, the digital content manager at London charity networking organization CharityComms, eliminated the immediate risk of suspension by reaching 7 per cent in January with help from digital marketing agency Montfort.

But Juggapah expressed concern about smaller organizations.

"I hope Google understands the limitations most charities face and is kind to those who cannot hit the requirements in time," she said.
COMMENTS
Comments are moderated and generally will be posted if they are on-topic and not abusive.
For more information, please see our Comments FAQ