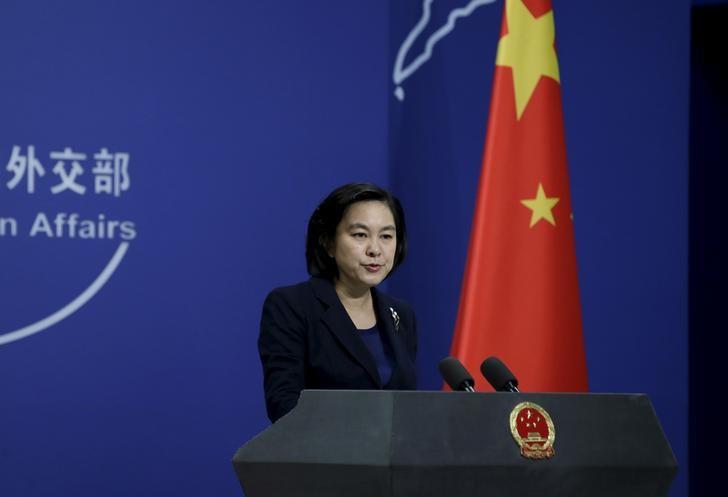 ---
China has extended their full assistance to the Afghan reconciliation and peaceful reconstruction process as they welcome President Ashraf Ghani's offer of talks to Taliban, Radio Pakistan reported.

"China always supported the Afghan-led and Afghan-owned extensive and exclusive reconciliation process," Chinese Foreign Ministry Spokesperson Hua Chunying said in a press briefing.

All relevant parties in Afghanistan were urged to address their differences through consultation and dialogue.

Ready to facilitate talks between Afghan govt, Taliban: Khawaja Asif

"China highly appreciates efforts made by the government and President Asharf Ghani for reconciliation," she added.

Yesterday the Taliban issued a cold response to proposals of initiating peace talks with the Afghan government, a day after President Ashraf Ghani offered a pact to recognize the insurgents as a legitimate party in negotiations.

The movement has not yet given any formal answer to Ghani's invitation, made at a conference of officials from countries in the so-called Kabul Process aimed at creating a platform for talks to end more than 16 years of war.

But its chief spokesperson did reply to an "Open Letter" published this week in the New Yorker magazine by Barnett Rubin, a respected commentator on Afghan politics, who urged Taliban to accept talks with the Kabul government.

Strengthening peace in Afghanistan

"Our country has been occupied, which has led to an American-style supposed Afghan government being imposed upon us," the Taliban response said.

"And your view that we talk to them and accept their legitimacy is the same formula adopted by America to win the war," it said, adding that the Kabul Process was simply aimed at seeking the "surrender" of the Taliban.

The comments come a month after the Taliban claimed responsibility for an attack in which an ambulance packed with explosives blew up in Kabul, killing around 100 people, in the worst attack seen in months.
COMMENTS
Comments are moderated and generally will be posted if they are on-topic and not abusive.
For more information, please see our Comments FAQ