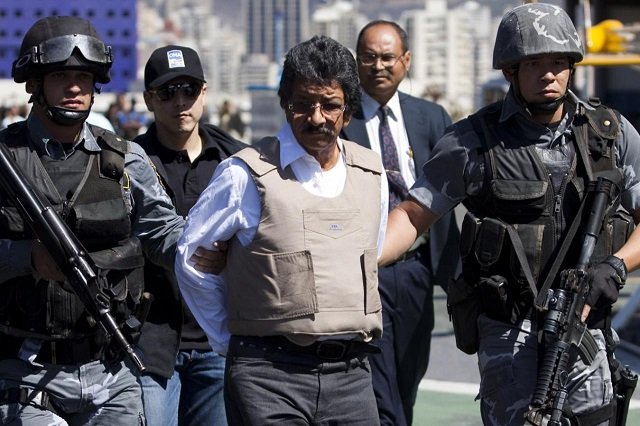 ---
WASHINGTON DC: US President Donald Trump on Thursday advocated the death penalty for drug dealers, escalating his tough-on-crime rhetoric amid an opioid crisis that kills an estimated 200 Americans a day.

"The drug dealers, the drug pushers, they are really doing damage," Trump said during a White House meeting on the crisis.

Death-row Indonesian kingpin ran drug ring from prison

"Some countries have a very, very tough penalty. The ultimate penalty and, by the way they, they have much less of a drug problem than we do," Trump said.

His comments echo rumors around the White House of Trump speaking in glowing terms about the policies of deeply controversial Filipino leader Rodrigo Duterte.

His rule has coincided with a rash of extrajudicial killings, supposedly targeted at drug dealers, which are being investigated by the International Criminal Court.

"We need strength against pushers and drug dealers," he said. "You have to have strength and you have to have toughness."

"So we're going to have to be very strong on penalties."

Australian faces death penalty for alleged Bali drug trafficking

"We have pushers and drug dealers that don't - I mean they kill hundreds and hundreds of people and most of them don't even go to jail."

"If you shoot one person, they give you life. They give you the death penalty. These people can kill 2,000, 3,000 people and nothing happens to them."