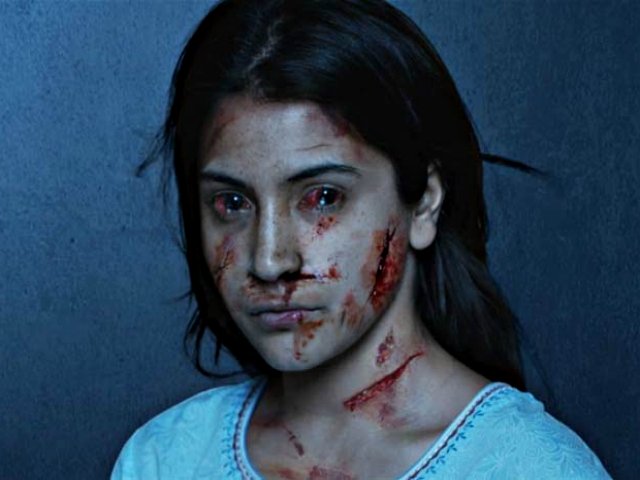 ---
LAHORE: The Central Board of Film Censors (CBFC) of Pakistan has decided to ban upcoming Bollywood film Pari from being screened in cinemas across the country. Apparently, the decision has been taken because the content of the horror film promotes black magic, some non-Islamic values and anti-Muslim sentiments.

"Pari's script, dialogues and storyline go against our Islamic values. The concepts within Islam have different ideologies about magic. This film stimulates the viewers in favour of black magic and promotes thoughts that are contradictory to our religion," stated a senior member of CBFC.




The Pakistan Film Distributors Association's chairman, Chaudhry Ejaz Kamran agreed with CBFC's decision. "Any film that goes against our culture and Islamic history should be banned in Pakistan," he stated.

The CBFC source added, "None of the CBFC members are willing to give the film a certificate in any category and therefore, a ban has been implemented." Speaking of the re-screening, the official added, "The distributors have a right of appeal and following said appeal, we will screen the film once again today, for review by the full board."

Although the Punjab Film Censor Board (PFCB) had already passed Pari – which stars Anushka Sharma in the lead role and is the third venture for her company Clean Slate Films – with an Adult rating, its officials will be reviewing the film again due to the CBFC's decision. Sources close to the institution claim that after the distributors' appeal, the CBFC officials will screen Pari one more time before announcing the final decision.




"We are awaiting CBFC's final decision before we can take any further action as we cannot afford any clashes over this film," a senior official from the Punjab Film Censor Board told The Express Tribune.

Pari is one of the most highly-anticipated Bollywood films of the year and sees Sharma in a chilling supernatural role. It was due to release today and promotions had been in full swing across India and in cinema houses here in Pakistan alike. In fact, tickets for the film had already been sold. Nueplex Cinemas – one of the main cinema houses in Karachi – even had to issue a public statement that promised refunds to customers who had wanted to watch Pari this week.






In a Facebook post, Nueplex announced that the film is banned and will not be screened in Pakistan. "We have just been informed that Pari has been banned by the Central Board of Film Censors, Pakistan. Hence the film will not be screened at Nueplex Cinemas," the post read. "Tickets already sold can be refunded from our box-office. We apologise for any inconvenience caused," it further added.



Have something to add to the story? Share it in the comments below.