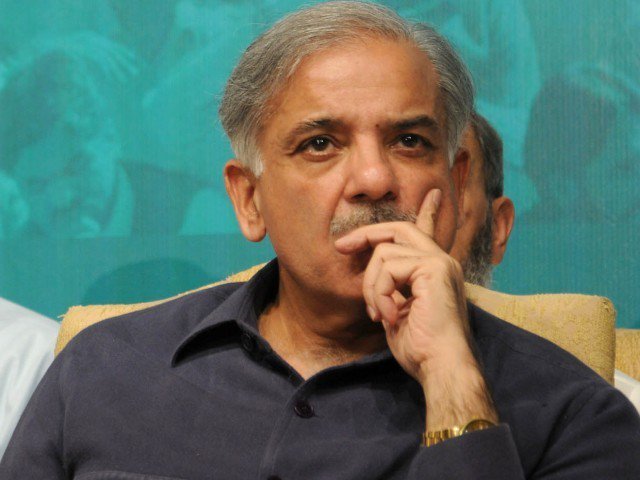 ---
LAHORE: Calling Faisal Subhan a figment of the Pakistan Tehreek-e-Insaf (PTI) chief Imran Khan's imagination, Punjab Chief Minister Shehbaz Sharif has called on the Chief Justice of Pakistan (CJP) Mian Saqib Nisar to probe into all allegations levelled against him by the PTI chief.

The PTI on Thursday approached the Lahore High Court (LHC) for recovery of Faisal Subhan who, the party claimed, went missing after his confessional statement before a Chinese company.

Imran's party claimed that Subhan, the chief executive of Capital Construction Company and also a 'frontman' of Punjab CM, confessed before a Chinese company that huge money was transferred to the accounts of a fake company to benefit Sharif family, particularly the Punjab CM.

Will break locks of secretariat: Imran

The PTI claimed that Subhan vanished after he gave his statement, fearing that he might be assassinated by people involved just to save their political career and corruption scandal.

Responding to the allegations, Shehbaz Sharif on Thursday held a press conference in which he asked the PTI chief either to prove his claims or 'shut up'.

"Imran Khan has created a fictional character, called him my frontman and then gone on to report his alleged disappearance. Imran Khan is working on a theory that through repetition a lie could start sounding like a truth. Imran is addicted to lying," he added.

Shehbaz appealed to the CJP to form a full bench to probe into allegations of Khan.

"I requested the chief justice to constitute a full bench to investigate the matter during my address to public meeting in Pattoki to make the things crystal clear.

"I again request the CJ to either constitute a full bench by himself or constitute it under Lahore LHC chief justice. This full bench should investigate all the allegations leveled against me.

PTI moves court for Subhan's recovery

"If I am proven guilty I will apologise to the public and leave politics but if Imran Khan is proven guilty then he should leave politics and move to some Dargah," the CM said, in an apparent reference to Khan's recent marriage to a spiritual leader.

He said these allegations were the PTI chief's recent lies. Imran Khan earlier made five different allegations against his government but could not prove any.

From his allegation that I offered him Rs10 billion bribe [to stay mum over Panama issue] to his recent claims, he has failed to prove anything against us, he added.

The CM said the CJP is at full liberty to probe this or all of Khan's allegations, so that this issue could be settled once and for all. "The time we should be spending on doing work for the public is being consumed in this blame game," he added.

Hammer and tongs : Govt shuts down opposition's anti-corruption tirade

Responding to a question with regard to arrest of Lahore Development Authority (LDA) former chief Ahad Khan Cheema, he said Punjab government is not 'touchy' about Cheema.

"The government has followed all the rules and procedures during the procurement processes. Under our governance we have managed to save billions of rupees in these development projects," he added.

He said he himself appeared before NAB in connection with its probe into Ashiyana Housing Project, despite the 'baseless' allegations of the accountability watchdog. "This shows our resolve against corruption," he added.

Shehbaz also showed caution while replying to a question regarding the arrest of former DG LDA Ahad Khan Chema. He said Punjab Chief Minister presenting himself before inspectors of NAB even on a baseless allegation shows our resolve against corruption.

He said Punjab government is not touchy about the arrest of Ahad Khan Chema. It is worth mentioning here that he did not show the same level of support as shown by Punjab Law Minister Rana Sanaullah a couple of days back.
COMMENTS
Comments are moderated and generally will be posted if they are on-topic and not abusive.
For more information, please see our Comments FAQ