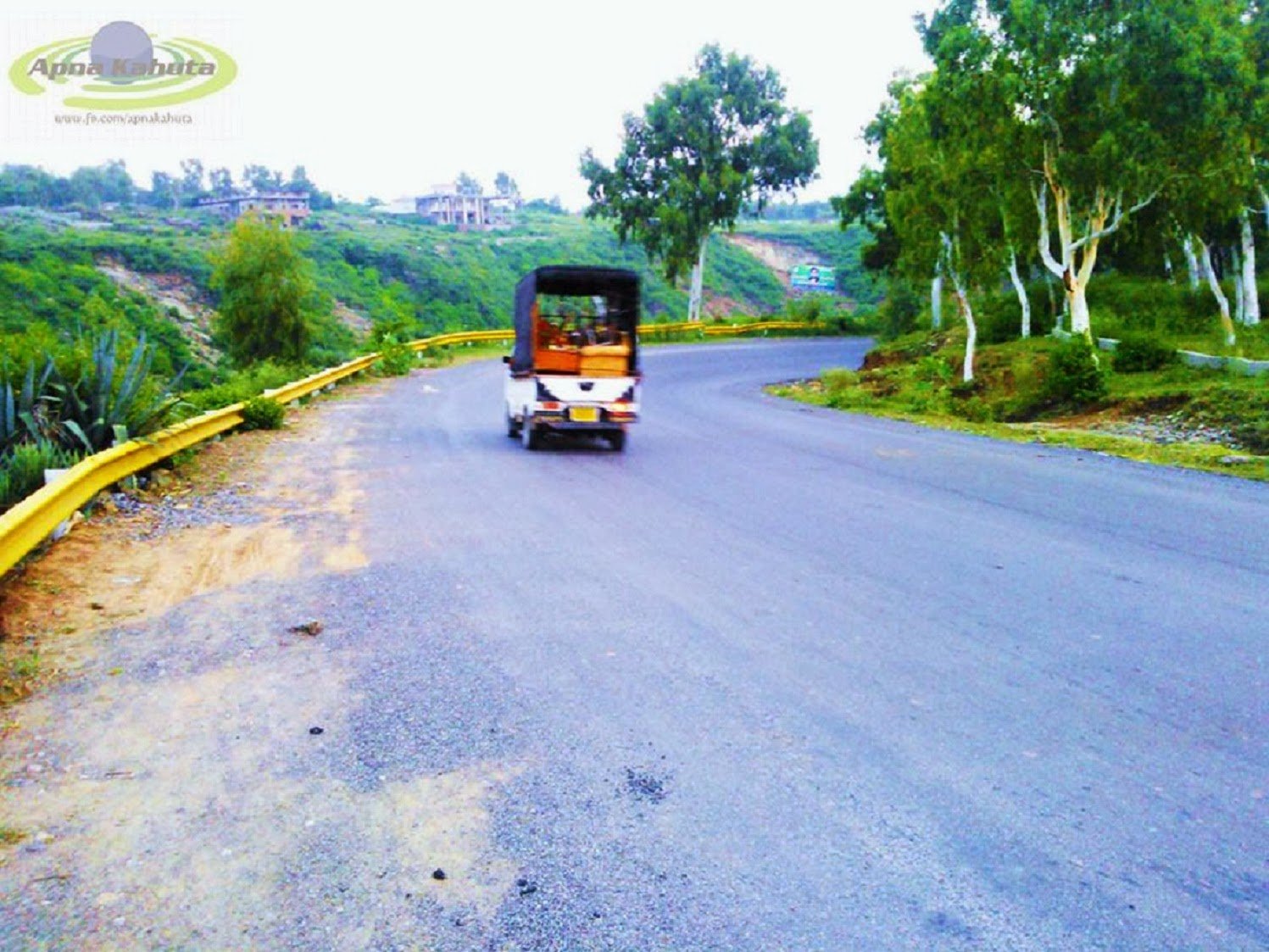 ---
ISLAMABAD: Prime Minister Shahid Khaqan Abbasi is expected to inaugurate the Rs12 billion Rawalpindi-Kahuta project on March 3. Formal work on the strategically important link is expected to begin soon after.

This was decided at an executive board meeting of the National Highway Authority (NHA) on Thursday.

While sharing details of the project, an NHA official said that the link starts from the Grand Trunk (GT) Road (N-5) interchange near Sowan and passes through Kahuta city before heading to Azad Jammu Kashmir (AJK).

Chinese envoy, CJCSC discuss changing geo-strategic environment

Once complete, the project will help ease travel between AJK and the federal capital along with a substantial decrease in transportation cost for heavy traffic.

Agriculture products will reach their destinations in time and the troubled population of Sihala and other areas will get the much-needed relief from heavy trucks littering their back roads.

"Due to the heavy traffic and increasing population of people and vehicles, the existing road [in Sihala] remains packed which obviously create immense issues [for the local community]," said the NHA official. He was of the view that this project currently needs of the hour while considering the traffic load.

"It carries immense strategic value and is the shortest route for traffic commuting between Rawalakot, Kotli and Islamabad."

The project for dualization, rehabilitation and improvement of the 28 kilometre-long section is divided into two packages.

In the first package, a 16.5km section will be built from the Kaakpul Interchange to Trikiyan. In the second package, a 12 km stretch from Trikiyan to Kahuta will be built.

Illegal building: RDA demolishes Golden Tower

The project includes a four-lane fly-over at the Sihala railway crossing, Sihala bypass and Kahuta bypass in addition to three bridges, one underpass and 50 box culverts. The width of each lane will be 3.65 metres with an inner shoulder of 0.6 metres. Outer shoulders will 2.5m.

Maximum speed in plain areas will be 100km per hour while in hilly areas it will be 80km/hr.

The existing road is comprised of two lanes and insufficient to accommodate the ever-growing volume of traffic resulting in severe congestion, especially at the Sihala railway crossing, where traffic remains choked for hours.

Published in The Express Tribune, March 2nd, 2018.