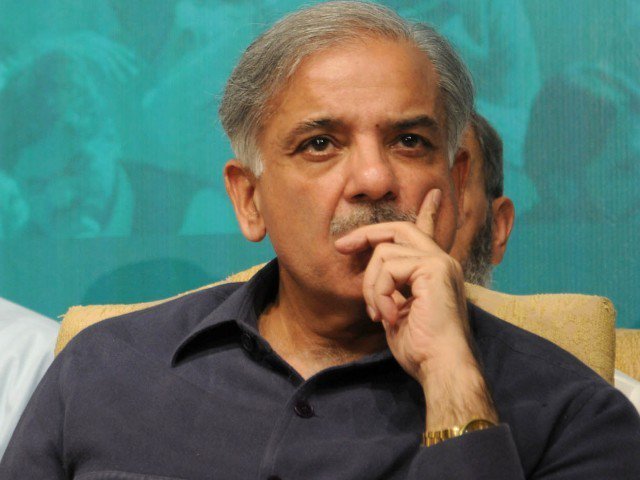 ---
LAHORE: Pakistan Tehreek-e-Insaf (PTI) central leader Jehangir Khan Tareen has said neither is Faisal Subhan a fictitious character nor is his story fabricated. "The Chinese security and exchange commission has interviewed Subhan and discovered that $17 million of payments were made in 16 equal installments through Capital Construction Company.

Faisal Subhan is a fictional character, claims Shehbaz

Addressing a news conference here on Thursday, Tareen highlighted that the Chinese company has also accepted that Subhan's allegations were not false. "People of Pakistan and the PTI knew about Subhan from the Chinese letter which was sent to Pakistan."

He said Punjab Chief Minister Muhammad Shehbaz Sharif claimed that he (Sharif) had never told a lie, but whenever his corruption was caught, he held a press conference in an "angry mood." "However, Sharif has spoken hundreds of lies and the PTI had compiled video footages of his 10 biggest ones, which were released to conventional and social media outlets," Tareen stressed

In an interview to a private news channel, Tareen said Subhan had disclosed that the Capital Construction Company had four shareholders, but the real owner was the Sharif family. "Sharif should tell people of Pakistan whether he was a telling lies or whether it's the Chinese company. If Subhan did not exist than who had given that interview. Subhan had accepted corruption in Multan Metro Bus project," he added.

The PTI leader further said Nadeem Zia is involved in the Paragon Society corruption. "Former Lahore Development Authority (LDA) Director General Ahad Cheema was being investigated by the National Accountability Bureau (NAB)." He asked that the anti-graft agency should investigate the Cheema case in detail and the names of more culprits would also surface. "It is a mega corruption scandal; the bureau should also summon the Punjab chief minister."

Tareen further alleged that Habib Construction Service (HCS), the company construction the Lahore Orange Line Metro Train project, also belonged to the Sharif family. "The ruling party is looting public money without any mercy.

Ahad Cheema's arrest: Punjab Assembly condemns NAB's 'illegal, immoral' acts

Ousted premier Nawaz Shaif and his daughter Maryam Nawaz Sharif's continuous attacks on the Supreme Court of Pakistan and the judiciary were very distressing. They were trying that the court should move against them and provide them an opportunity to become political martyr," he maintained". The PTI leader added that another decision against Nawaz Sharif was expected in the next couple of weeks.

PTI Information Secretary Fawad Chaudhry alleged that not even a single project of the Punjab government was transparent.

Published in The Express Tribune, March 2nd, 2018.